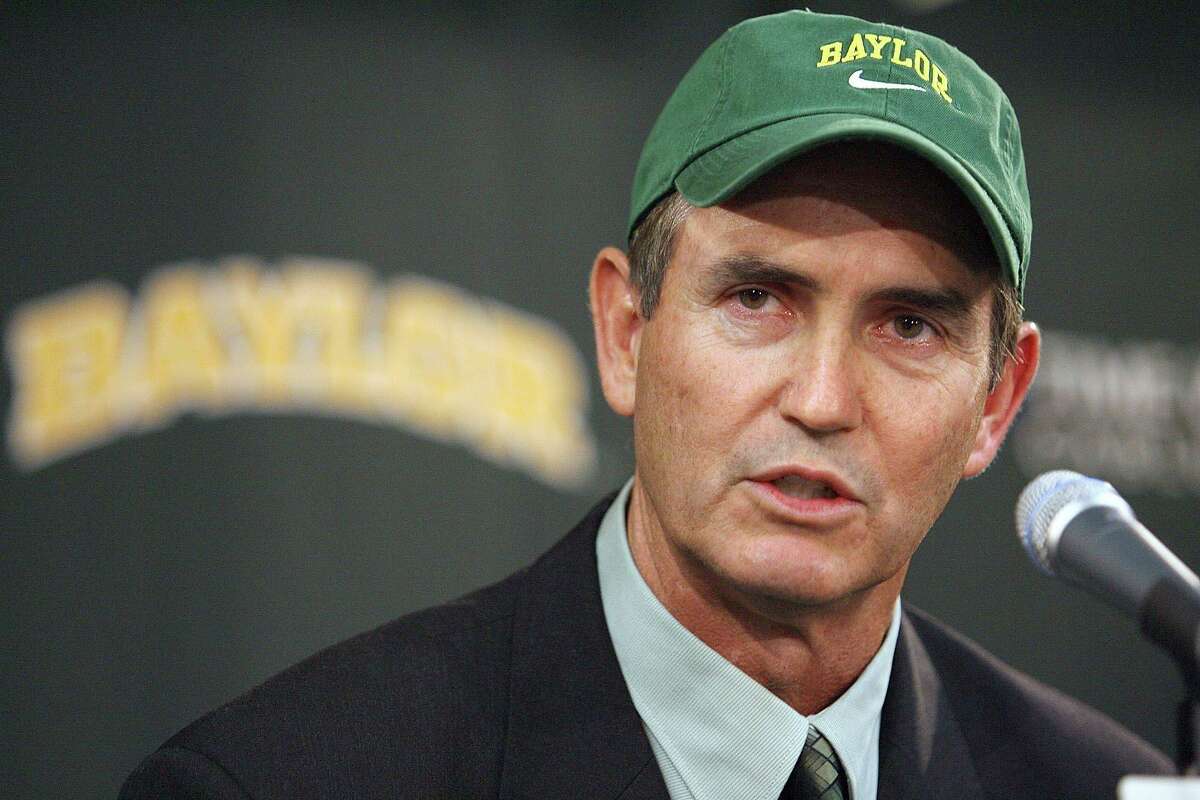 Art Briles, who was fired as Baylor's head football coach in 2016 following the university's investigation into campuswide allegations of sexual assault, has been hired as Grambling State's offensive coordinator, athletic director Trayvean Scott confirmed to ESPN on Thursday.
Former Cleveland Browns coach Hue Jackson was hired as Grambling State's head coach in December.
Briles, 66, has been out of college coaching since May 2016, when Baylor officials suspended him with intent to terminate for his role after sexual assault allegations were made against students, including football players. He later reached an undisclosed financial settlement with Baylor, where he coached from 2008 to 2015, posting a 65-37 record and winning a share of back-to-back Big 12 titles in 2013 and 2014.
Scott told ESPN in a phone interview Thursday that he spent about 10 days researching Briles before formally supporting Jackson's decision to hire him. He said Jackson has autonomy to bring forward coaching candidates, and Scott vetted Briles after Jackson suggested him.
"I'm rooted in fact," Scott told ESPN's Pete Thamel. "I know a lot of things are said and done. We felt it [was appropriate] to give him a chance to really redeem himself after understanding where the facts lie."
Scott said Briles had "a couple other opportunities" to coach "right now" and stressed that the school "did the homework" on his past. He said he'd spoken to Briles multiple times and through his research was "able to move forward in support of Coach Jackson's recommendation."
"I think the guy just wants to coach and lead men," Scott told ESPN when asked specifically about what made him comfortable about hiring Briles when many other schools and organizations weren't. "We're not talking about a perfect situation or devaluing things done in the past and how it has affected people. He's sympathetic and empathetic about what went on."
Click here to read more.
SOURCE: ESPN, Mark Schlabach