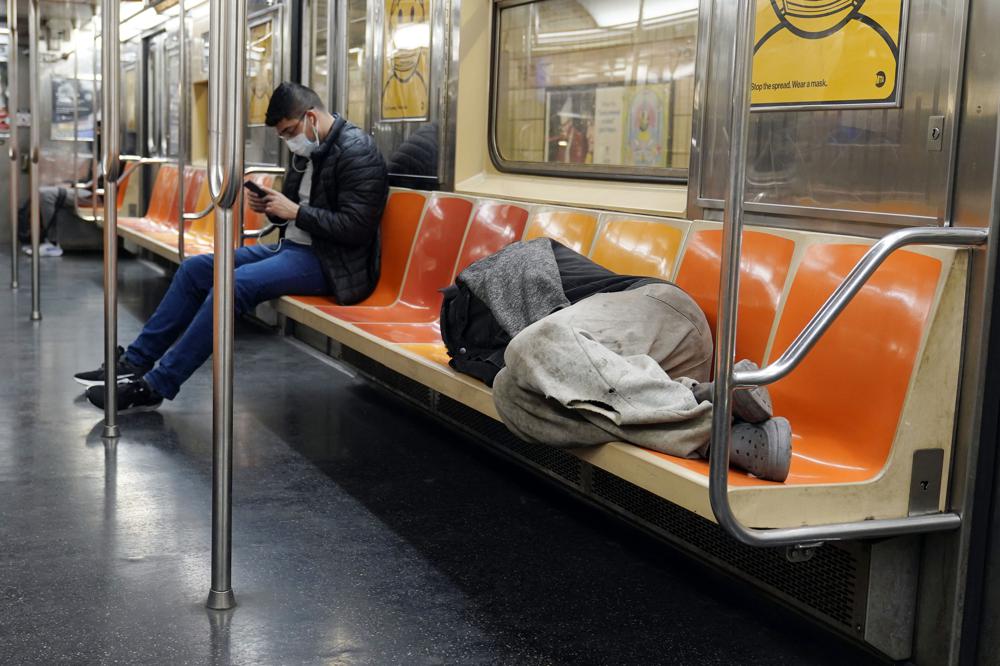 A six-year-old boy was threatened by a man wielding a baton after the child accidentally kicked him on the subway Tuesday – one day after Mayor Eric Adams' plan to combat crime and homelessness on the subways went into effect.
Adams announced his plan to improve safety aboard the city's subways on Friday after hundreds of random attacks on New Yorkers, and complaints about mentally ill homeless people threatening commuters and leaving drugs paraphernalia around.
The scheme, which officially began on Monday, involves sending more police into the subways to crack down on sleeping, littering, smoking, doing drugs or hanging out in the system. It also includes changes that are supposed to connect more homeless people, many of whom have mental illness, substance abuse problems or both, to mental-health services and permanent housing.
But within hours of the plan coming into effect, there were three serious attacks on the subway system; the one against the boy, a man who was attacked by a hatchet, and a woman who was slammed in the face by a metal bar.
On Tuesday, riders of the city's subway system were able to intervene and protect the young child from the would-be attacker, who was later arrested.
And just the day before, Evelina Rivera, a 30-year-old chef, was struck by a homeless man wielding a metal pole on her way home from her shift.
Meanwhile, photos by DailyMail.com show vagrants were continuing to sleep on New York City subways and at platforms Tuesday morning, sprawled out on the subway seats in each of the five boroughs as they covered themselves with blankets and jackets as they tried to keep warm in the February weather.
Click here to read more.
SOURCE: Daily Mail, Melissa Koenig and Alastair Talbot