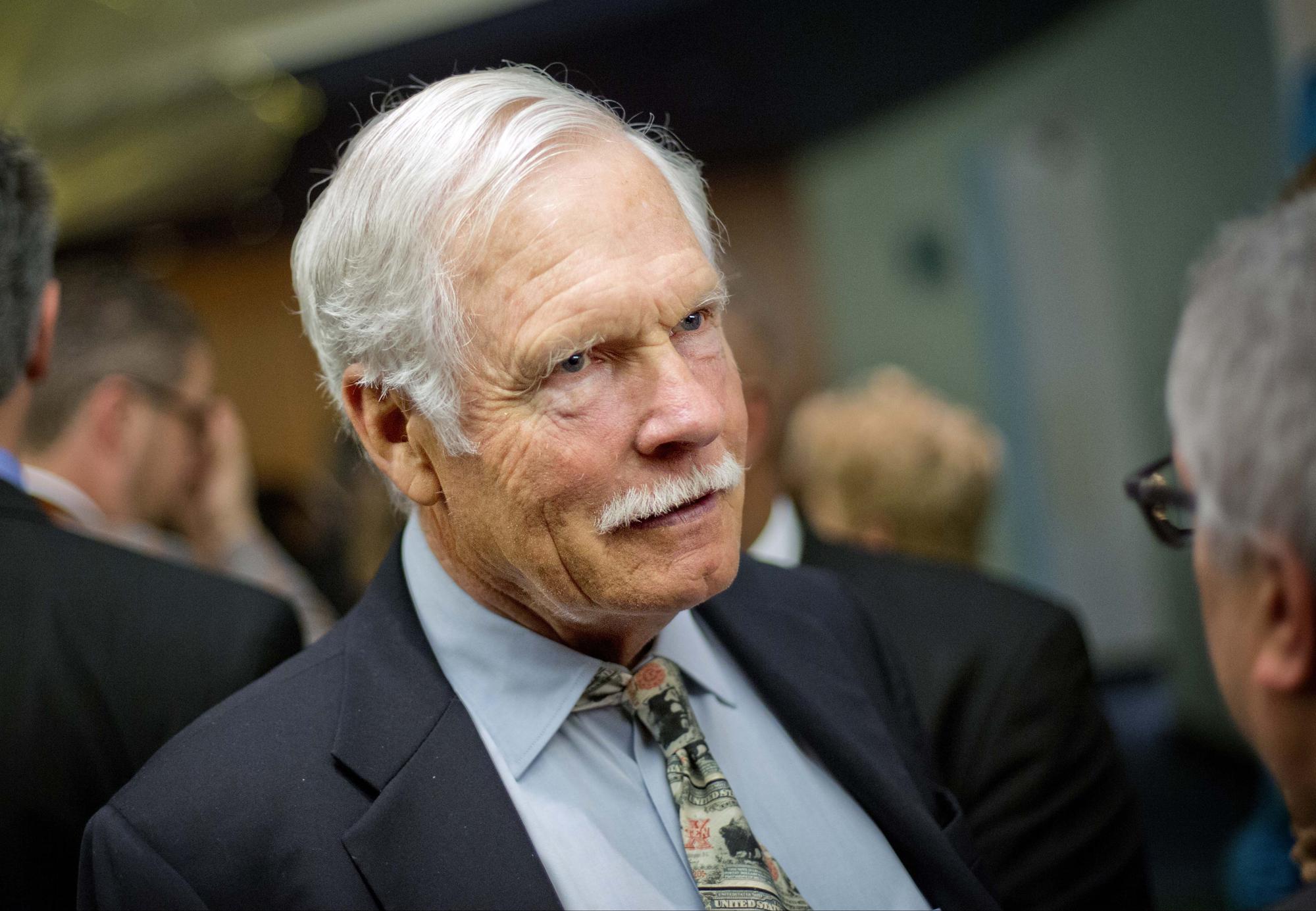 Ted Turner's life — his father's suicide, winning the America's Cup, turning a rinky-dink Atlanta station at the end of the dial into a media powerhouse, his marriage to Jane Fonda — is the raw material for a great TV series. The book was optioned years ago to a couple of Turner executives, but rights eventually reverted to Bibb. A few others have kicked the tires, including Oliver Stone. But as Bibb explains, he's feeling a new eagerness to see something come to screen both because of the timeliness of the story and Turner's declining health (Turner is 83 with a debilitating condition).
Porter Bibb was Rolling Stone's first publisher where he recruited high school buddy Hunter Thompson to write for Jann Wenner's publication; earlier while at Yale, a student across the hall in his dorm dated a Vassar girl named Jane Fonda — meaning he met Fonda years before Turner did ("we used to throw her out of the bathroom!"). He also once was Newsweek's White House correspondent. Now he's an investment banker (at Mediatech Capital Partners) specializing in media deals for 40 years.
Q. How did you end up writing Turner's biography?
I sold CBS on the idea of a primetime special on the America's Cup, the greatest yacht race in the world. I spent the summer of 1974 in Newport filming. And I focus on this guy, Ted Turner. The people who were running the America's Cup did not like him. They gave him a metal hulled boat. They said, 'Here's something new we've come up with. Let's see if you can do anything with it.' And of course he couldn't because it was too heavy. In the middle of the trials, he took a blow torch and personally took about 18 inches off the stern. Of course, they threw him out after that, but he came back four years later and won the America's Cup. He was so popular and such a good sailor that all the best crews in the country wanted to go with him. I made those films and they were the lowest-rated primetime television shows CBS had ever had. Roll the clock forward to 1990. I was amazed that with all the things that Turner had done and that no one had written his story. I went to Atlanta and said, 'I'm doing this biography. I'm not gonna ask your permission because I don't want it to be authorized, but I just wanted you to be aware.' And he said, 'Bugger off Porter because I've taken a million dollar advance from Simon and Schuster to write my own story.' I laughed. 'Ted you and I both know that you'll never put pen to paper.' Simon and Schuster ended up suing him to get their million dollars back because he didn't ever start. He told me, 'I'm gonna fire anybody you talk to who works for me.' But I interviewed 222 people who worked for Turner plus two of his three wives and all his kids. When the book came out Ted brought 500 copies and sent them out as Christmas presents.
Click here to read more.
Source: the Ankler