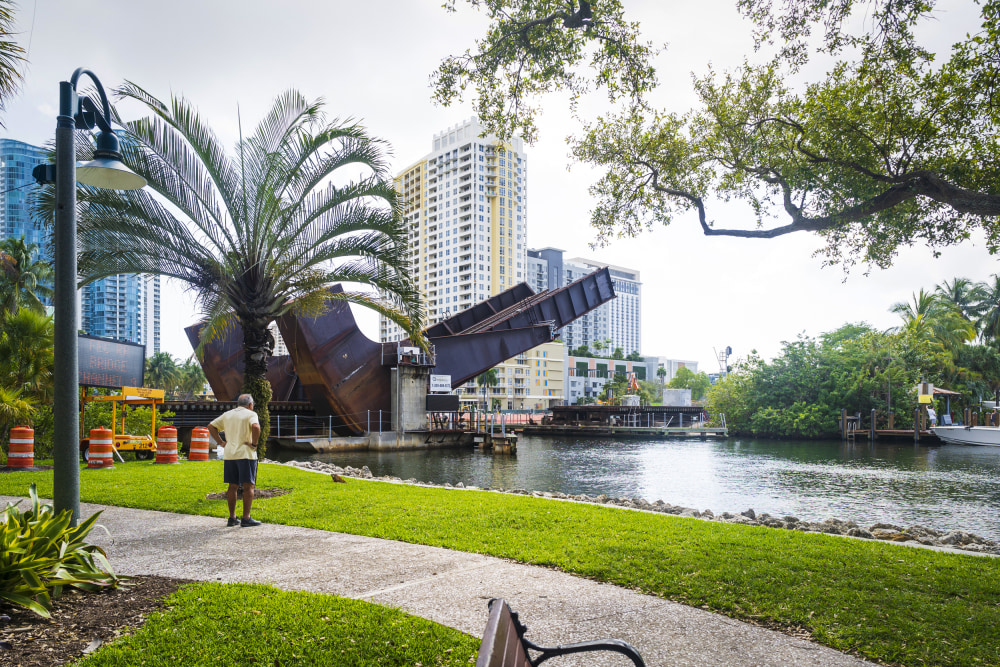 A proposed 2-mile-long bridge across the New River in downtown Fort Lauderdale, Florida, would cut through a historic Black community and hamper its redevelopment if approved, city officials say.
The bridge, which would stand 80 feet in the air and is slated to cost more than $450 million, is one of four river crossing projects being studied by the Florida Department of Transportation as part of an ambitious plan to increase mobility and alleviate traffic congestion throughout South Florida.
The department also is considering two low-rise drawbridges and a tunnel under the river.
However, it is the potential for a bridge that will tower over the historic Black community near Sistrunk Boulevard just northwest of downtown that officials and residents worry would irreversibly harm an area that officials have been aiming to redevelop.
Sistrunk is Fort Lauderdale's oldest Black community.
Click here to read more.
SOURCE: NBC News, Deon J. Hampton