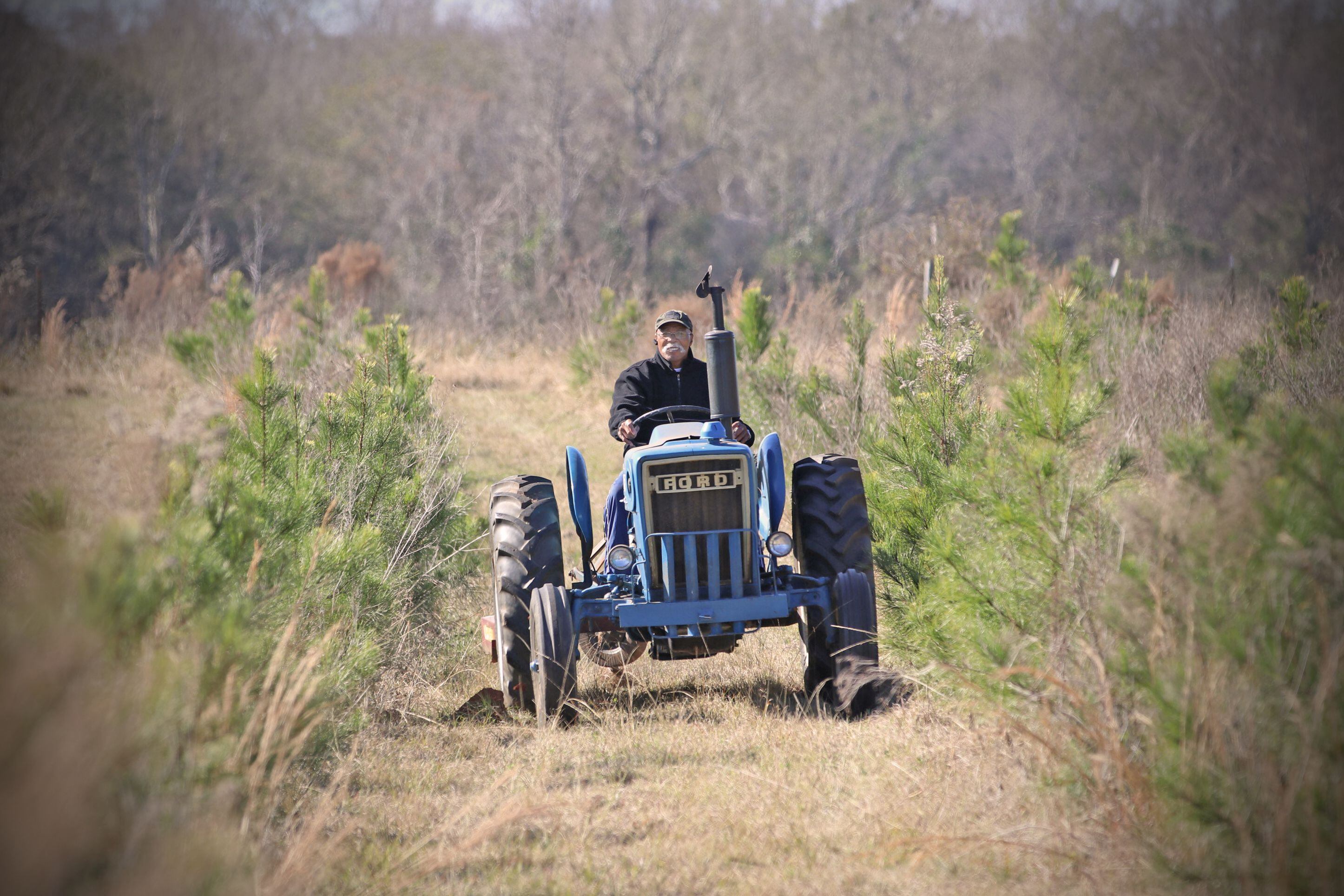 When Cleveland Whitehead, 74, drives his black Chevy Silverado through the backroads of Macon County in middle Georgia, he remembers the families who worked the land on Flint River Farms back in the day. He looks out over the cotton fields, pecan orchards and dirt tracts that dot the area.
"When I was coming up, I plowed with two mules," he said. "We had a garden and an okra field close to the house. My dad grew cucumbers, corn, cotton, some sugar cane and peanuts." The family's 178-acre farm also had a small fruit orchard with just enough peaches and pears to feed the family once in a while.
As the youngest of 13, Whitehead admitted that he didn't do a lot of the farm work. While he did occasionally help with the crops, a small creek near the Whitehead farm offered alluring opportunities for catfish noodling — that Southern tradition of capturing catfish with bare hands.
And he vividly remembers the day when he and his brother took a mule-drawn wagon into the fields to take his father some lunch.
"When we arrived, he had his head in his hands," Whitehead recalled. "Full of despair, he was trying to figure out how to make ends meet. He said, 'There's no seed, no rain — it's scary times.'"
Whitehead's family was one of the original families to participate in the Flint River Farms Resettlement Project. Established in 1937 by the U.S. Department of Agriculture as a New Deal project, it gave African Americans the opportunity to purchase farmland and develop their farm-management skills at a time when most Black farmers were sharecroppers. It was a noble attempt at creating some racial equity that had mixed results. And it was an important part of Black history that Whitehead and his cofounders of the Flint River Farms Preservation Society are eager to keep alive.
Click here to read more.
SOURCE: The Associated Press; The Atlanta Journal-Constitution, Eric Dusenbury