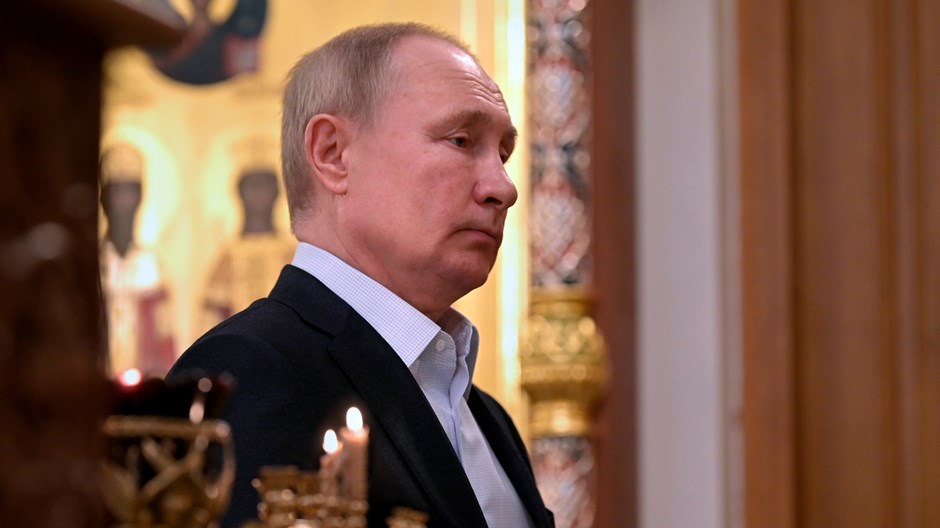 As Vladimir Putin's Russia threatens the existence of a free Ukraine, it would be easy for American evangelicals to conclude that this is one more distant foreign policy question.
However, Putinism is much more than a geopolitical threat; it's also a religious threat. And the question for evangelical Christians is whether the way of Vladimir Putin will become the way of the American church.
The threat to Ukraine hangs over far more than just the Ukrainian people. NATO worries about the stability of the European order. The US State Department worries about any remaining Americans, fearing a repeat of the Afghanistan debacle. Germans wonder whether their dependence on Russian natural gas will lead to an energy crisis. And the whole world worries about whether the move will embolden China to invade Taiwan.
Lost in all of this is another world figure contemplating his next move: the pope.
The Ukrainian Orthodox Church's independence from the Russian Orthodox Church has been a firestorm of controversy since 2018. And in The Pillar, JD Flynn and Ed Condon explain that Ukrainian Catholic and Orthodox leaders are charging the Russian Orthodox Church with complicity in Putin's military posturing towards the Ukraine and its people.
Click here to read more.
Source: Christianity Today