Brown County Schools is looking into why a letter allowing parents to opt their child out of lessons about "equity, caring, and understanding differences" was sent out at one of their elementary schools.
In an undated letter to parents, which was posted to Twitter on Tuesday, Benjamin White, Sprunica Elementary school counselor, wrote that from Feb. 14 to 25, he will be going to classrooms to teach these lessons in honor of Black History Month and Valentine's Day.
"Studies show that students who have a greater understanding of diversity in the classroom and outside world will demonstrate improved learning outcomes such as improved grades, better peer relationships, and greater career success later on," White wrote to parents. "These lessons can provide a great impact on students and help facilitate a better learning environment for all."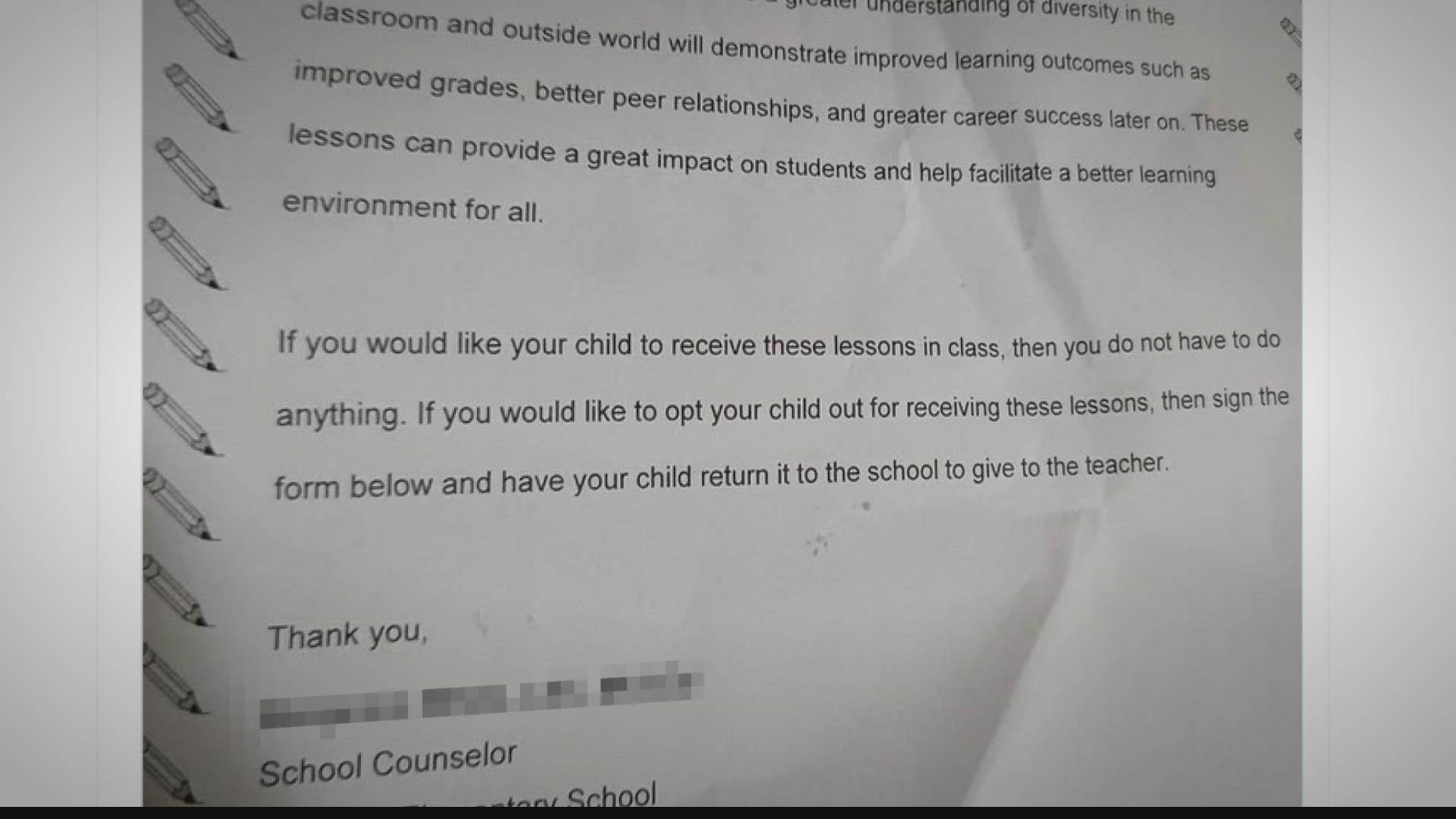 Sprunica Elementary has nearly 240 students from PreK to fifth grade, per state data, and is 97% white.
White ends the letter by saying parents have the choice to opt their child out of the lessons by signing a form below the letter and giving it to their teacher. And now the district is looking into how this happened.
Click here to read more.
SOURCE: Indianapolis Star, MJ Slaby