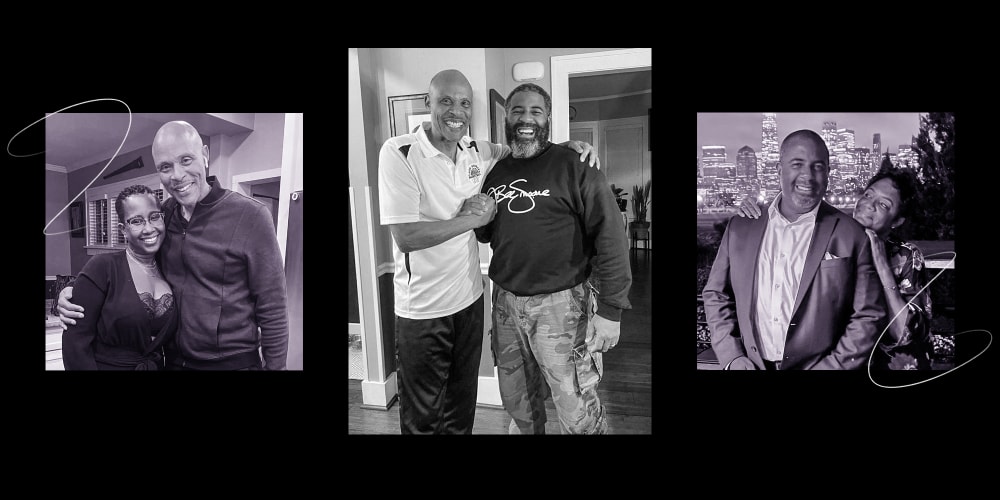 The college roommates had not seen each other in 21 years. But when Steven Robinson realized on a family trip to Detroit that he was within driving distance of Richard Koonce, he called his friend to ask if he could visit.
Koonce had introduced Robinson to his wife, Natalie, when they all attended Norfolk State University, a historically Black college in Virginia. When his old friend reached out he welcomed the couple and their three children to his home in Sandusky, Ohio, last summer.
"Felt great to see him after so long," Robinson said.
But he was taken aback by Koonce's considerable weight loss.
In a private moment, he asked: "Hey, man. What's going on? You OK?"
Koonce was not OK. Since 2019 he had been battling a rare liver disease called primary sclerosing cholangitis, or PSC, a chronic disease that causes scarring within the bile ducts that can result in infections, tumors and severe liver failure, according to the American Liver Foundation.
He hadn't planned on telling Robinson of his condition. But since he asked, he shared that he had tried various treatment options with little success, and that he was seeking a living donor for a transplant. The liver is the only organ in the body that can grow cells and regenerate itself, enabling a donor to give up a part of his liver to someone in need and the donor's will grow back.
Click here to read more.
SOURCE: NBC News, Curtis Bunn