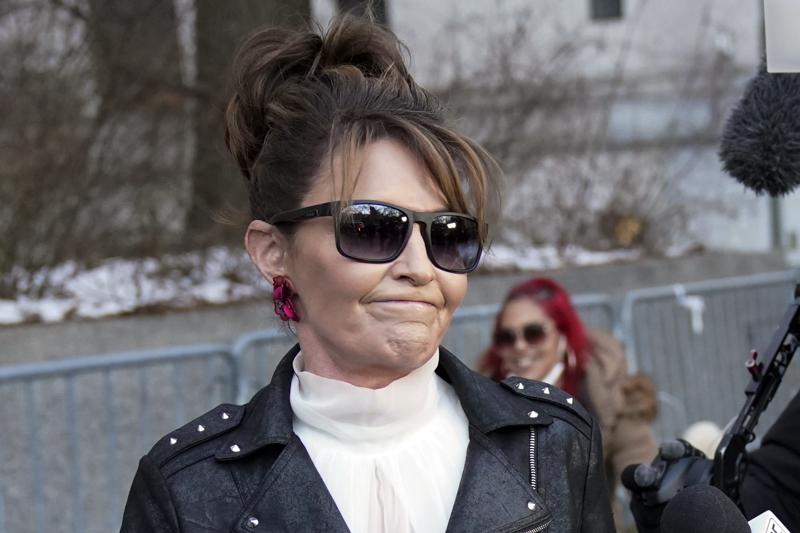 Sarah Palin is now 0 for 2 in her ongoing legal battle with The New York Times, but so far the former Alaska governor has given no indication that she intends to stop swinging for the fences.
Shortly after a federal jury in New York City on Tuesday dismissed Palin's second attempt to sue the newspaper for defamation, the Republican firebrand was asked if she would try to appeal the verdict to the Supreme Court.
"I hope so," she replied as she climbed into a limousine.
But that, legal experts said, is easier said than done.
Under New York law, Palin can't challenge the jury's unanimous verdict, which came down a day after U.S. District Judge Jed Rakoff for the Southern District of New York took the unusual step of announcing that he would be dismissing Palin's case regardless of how the jury ruled.
So, Palin would have to try her luck with the 2nd U.S. Circuit Court of Appeals, perhaps arguing that the jury instructions misstated the law, the experts said.
But that court has historically been reluctant to second-guess determinations reached by jurors, Ryan Cummings, a media lawyer at Hodgson Russ, told Reuters.
Click here to read more.
SOURCE: NBC News, Corky Siemaszko