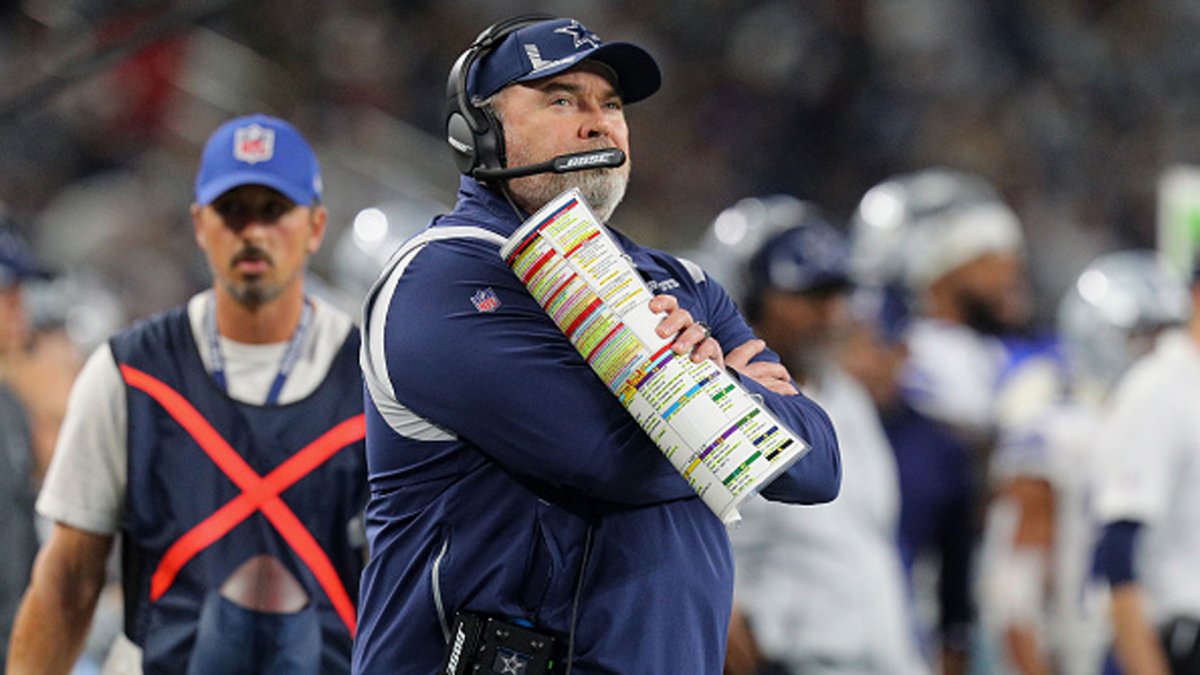 Dallas Cowboys owner and general manager Jerry Jones publicly saying defensive coordinator Dan Quinn might one day become his head coach? The perceived confusion about whether McCarthy's role as head coach was temporarily in limbo and what any insinuations to Quinn might mean for their working relationship?
"Are these narratives unusual? Absolutely," McCarthy said Tuesday on The Rich Eisen Show. "I've never dealt with anything like this. … I've always, frankly, just (kept) it about winning. I've always taken a blind eye or a blind ear to those things, but that's not the case when you work here."
McCarthy completed his second year as Cowboys coach 12-5 and Dallas won the NFC East before losing a wildcard game 23-17 to the San Francisco 49ers. McCarthy previously spent 13 seasons at the helm of the Green Bay Packers, overseeing a Super Bowl as the highlight of his 125-77 tenure.
Click here to read more.
SOURCE: Daily Mail