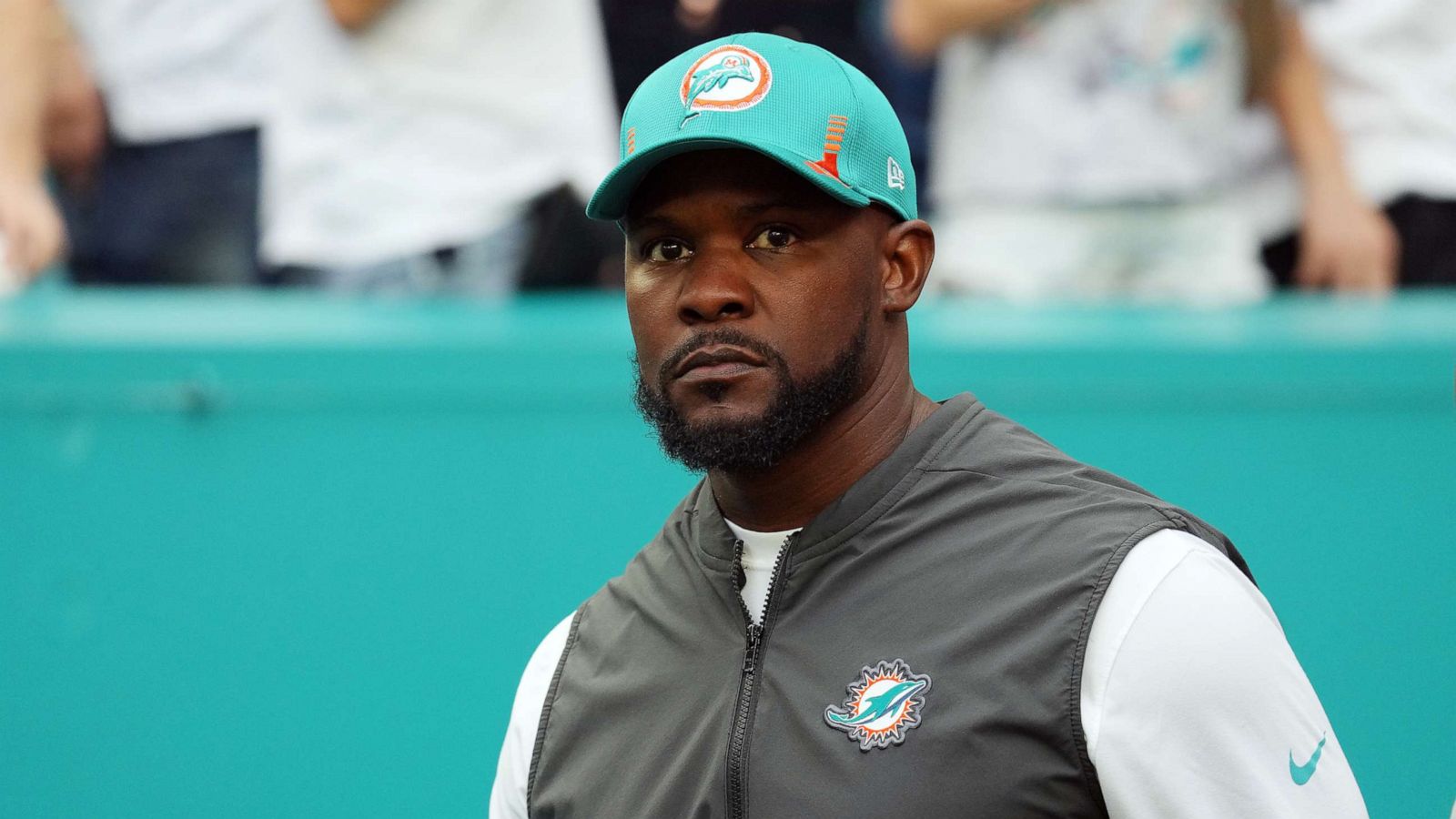 Brian Flores has another claim to add to his lawsuit against the NFL.
The former Dolphins coach, suing the league for discrimination against black coaches and executives in its hiring process, is amending the lawsuit to add a retaliation claim against the Texans, Pro Football Talk reported Sunday.
Flores was one of the reported finalists for the Texans' head coaching job, but filed his lawsuit against the league while the interview process was ongoing. The team ultimately hired Lovie Smith, the veteran black head coach who had served as Houston's defensive coordinator last season.
During Smith's introductory press conference, Texans GM Nick Caserio insisted that Flores' pending lawsuit did not affect his chances of getting the job.
"Speaking specific to Brian, I've known Brian a long time personally and professionally. I have a lot of respect for Brian as a coach and a person. He was a part of this process," Caserio told media. "He's been a good coach in this league for a number of years. Part of my responsibility was to spend time with as many quality candidates as possible and Brian was one of those."
Click here to read more.
SOURCE: New York Post, Greg Joyce