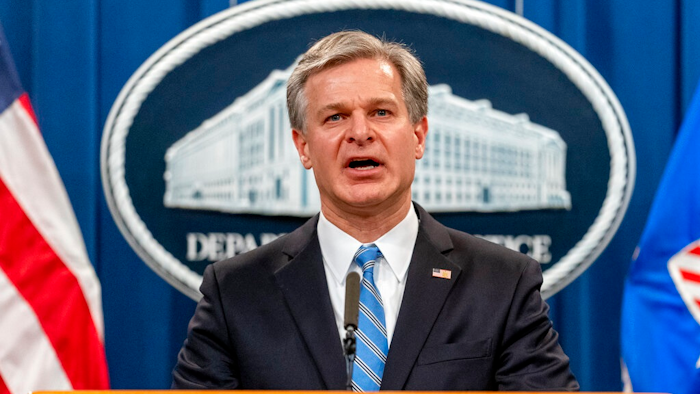 The U.S. continues to regard China as its biggest threat to long-term security. FBI Director Christopher Wray in a speech at the Ronald Reagan Library accused Beijing of stealing American ideas and innovation and launching massive hacking operations.
The bureau is opening new cases to counter Chinese intelligence operations every 12 hours or so, Wray said, with Chinese government hackers pilfering more personal and corporate data than all other countries combined.
Chinese government officials have repeatedly rejected accusations from the U.S. government, saying Americans have "made groundless attacks" and malicious smears about Chinese cyberattacks. China is described as a "staunch defender of cybersecurity."
The Justice Department in 2014 indicted five Chinese military officers on charges of hacking into major American corporations. One year later, the U.S. and China announced a deal at the White House to not steal each other's intellectual property or trade secrets for commercial gain.
The department is in the process of reviewing the fate of the China Initiative, and expects to announce the results soon.
– Meriqua Whyte