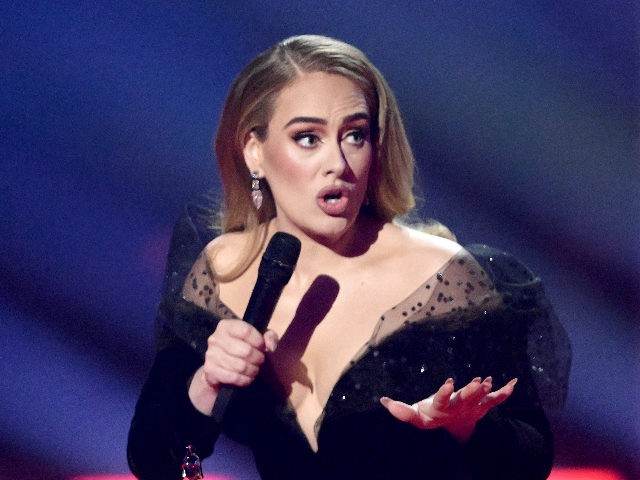 Pop singer-songwriter Adele proclaimed, "We love being ****ing females" after coming under attack and being accused of transphobia for saying that she loves "being a woman" at the sex-neutral Brit Awards.
"We love being females, we love being a ****ing female," Adele proclaimed at G-A-Y's Porn Idol event at Heaven in London, appearing to double down on her proclamation that she loves being "being a woman" after facing criticism over her Brit Awards acceptance speech on Tuesday.
Videos surfaced to social media showing the "Rolling in the Deep" singer co-hosting an apparent stripping contest alongside RuPaul Drag Race UK star Cheryl Hole.
Warning: This video contains vulgar language.
When asked to choose the winner of the stripping contest, Adele selected a woman, declaring, "I'm going to go with my girl. I know, I know, I've had a lot of **** the last couple of days."
"You were great, but," the singer told another contestant before turning to her female winner.
"But we love being females, but we love being a ****ing female, don't we?" Adele said to the winner. "Yes, I pick her, 100 percent. ****ing sexy, ****ing beautiful, ****ing lovely, confident with all these ****ing men around."
Click here to read more.
Source: Breitbart