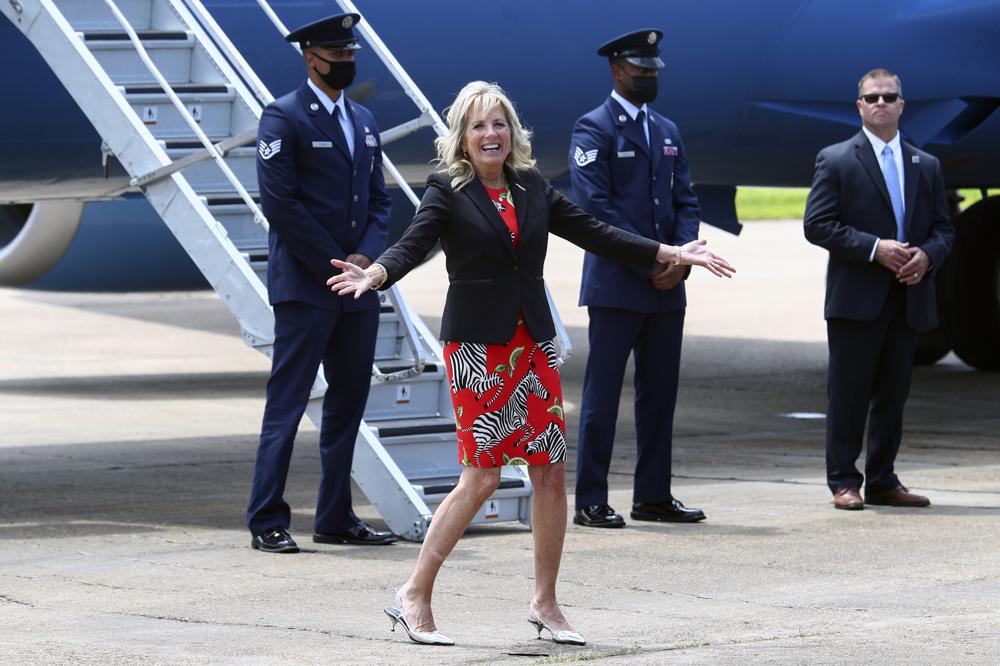 First Lady Jill Biden did not know for sure what her role would be as first lady. But having completed a year, she says her role as first lady was to help in the healing of a nation wounded by a deadly pandemic, natural, and other disasters and deep political polarization. She sees herself as a key member of her husband's team.
Jill Biden plays an important role. For the most part, she isn't caught up in the capital's frenzy, giving her the chance instead to serve as something of an ambassador between her husband's administration and communities across the country, regardless of their political leanings.
Prime examples of the responsibility she feels include her visits to Colorado, visits to see victims of the deadly Christmas parade crash in Waukesha, trip to visit the tornado-ravaged areas of Kentucky.
She places herself in the shoes of victims and tries to think as they would think.
"I would want to know that my president and first lady cared about me," Biden said. "I think that's an important part of what I do. I mean, just helping people through the tough times."
She has had her share of tough times which has led her to be able to empathize with those who are hurting.
Besides her role as healer, Jill Biden also fulfilled the traditional first lady function of representing the United States abroad. She is a very optimistic person and sees a better year ahead.
– Meriqua Whyte