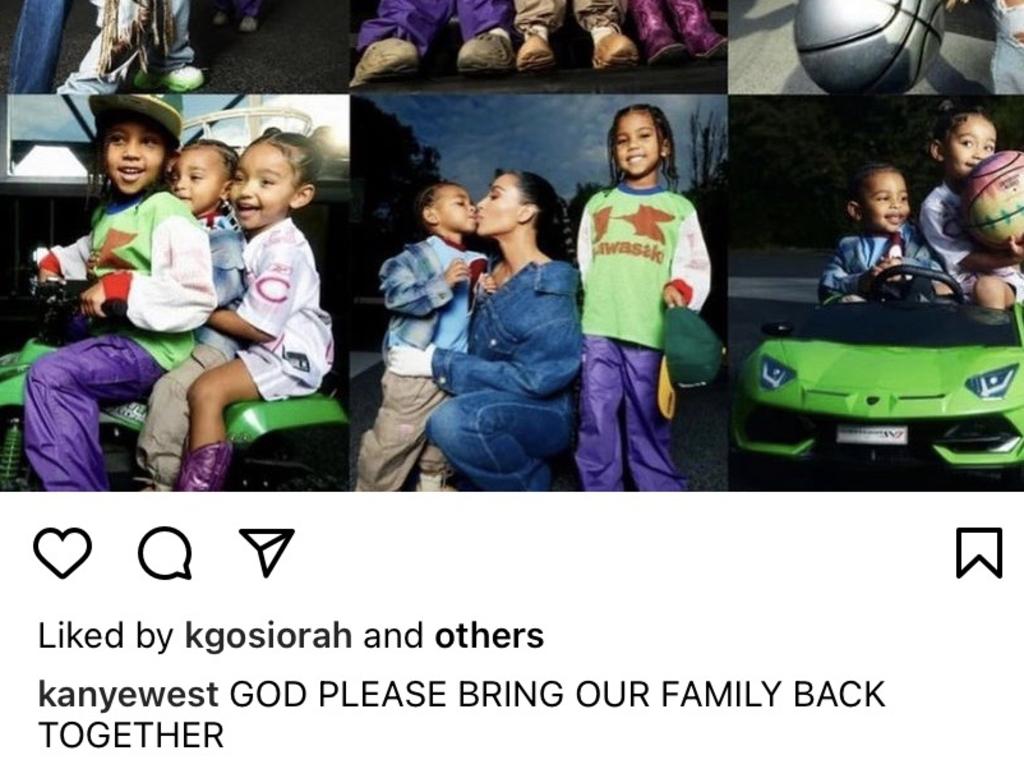 Kanye West had made a plea for his family to come back together just days after a war of words with estranged wife Kim Kardashian on social media.
The 44-year-old rapper took to Instagram to share a gallery of snaps from Vogue magazine of his 41-year-old estranged wife with their children and the caption: 'GOD PLEASE BRING OUR FAMILY BACK TOGETHER.'
This comes just days after the former power couple squabbled on Instagram over their daughter North's TikTok and after the reason for the standstill in their divorce was revealed.
As the reality star has been trying to get her married status dissolved to single for months, the artist's refusal to sign off on it is the reason the process has hit a snag according to a source for E! News on Monday.
The insider told the publication: 'Kim is still trying to get the "married" status dissolved to "single" before they finalize the divorce, but Ye has yet to sign.
'Moving this divorce along isn't something he's acting quickly on, despite Kim's efforts.'
Click here to read more.
Source: Daily Mail