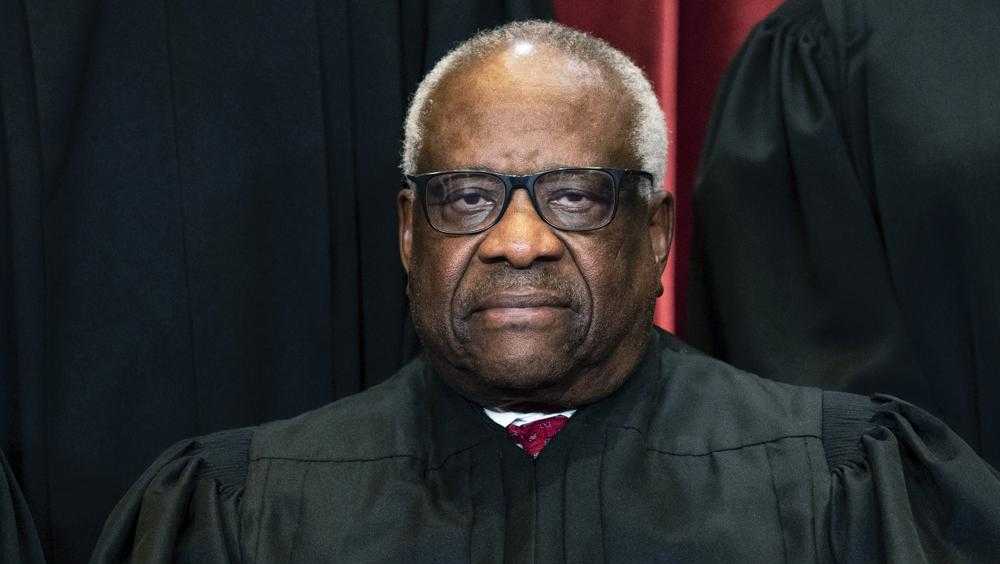 Georgia's Republican-controlled Senate voted Monday to erect a monument to conservative U.S. Supreme Court Justice and Georgia native Clarence Thomas after heated debate and objections from several Black senators, one of whom called Thomas a "hypocrite and a traitor."
The monument would be financed by private donations and would be erected somewhere at the state Capitol if the measure were to receive final passage. It was approved by a vote of 32 to 21 and now goes to the state House for consideration.
Statues honoring people at the state Capitol are generally put up after their deaths. Some opponents of the monument for Thomas said lawmakers should at least wait until he retires.
That's because you don't know "what else is going to come up in the lifetime of an individual," said State Sen. Nan Orrock, an Atlanta Democrat. "You put a statue up to him, you don't want to be pulling it down later if things go badly, if the person goes astray."
Former President Jimmy Carter, who is 97, has a statue at the state Capitol — a rare honor for someone still alive. His stature made him worthy of a monument and the same goes for Thomas, said State Sen. Ben Watson, a Republican from Savannah who co-sponsored the bill for Thomas.
"I didn't agree with everything that President Carter did. He is a great Georgian and a president we should be proud of," Watson said. "I would hope that you would feel the same way about Justice Thomas. He is a wonderful person."
Click here to read more.
SOURCE: WJCL, The Associated Press