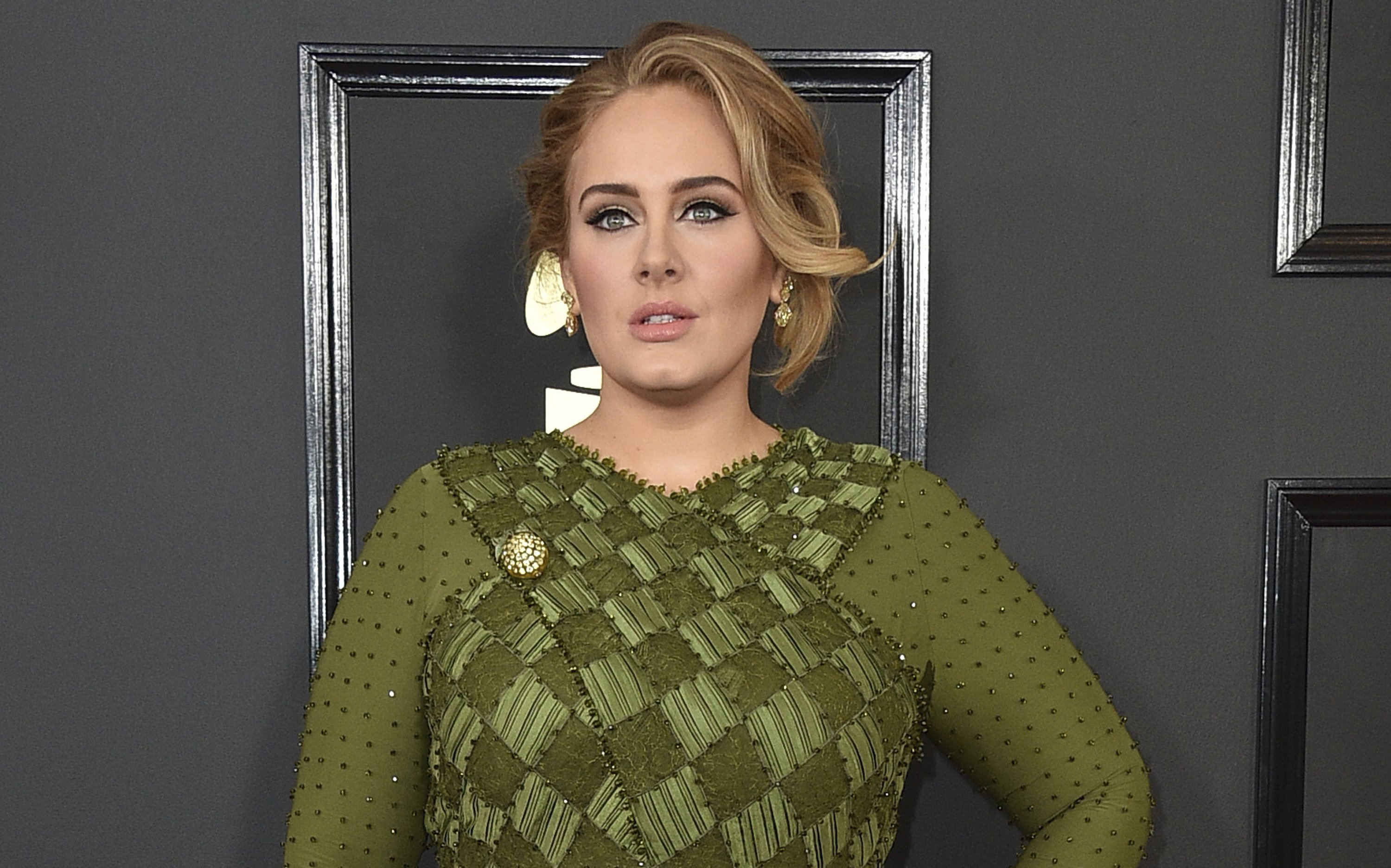 A transgender teacher is among music fans praising Adele after the British superstar found herself at the centre of an extraordinary gender-identity row.
The 33-year-old singer-songwriter appeared to take aim at the ultra-woke 'genderless' Brit Awards last night — where male and female categories were scrapped for the first time — as she unapologetically declared: 'I love being a woman.'
Picking up Artist of the Year in London yesterday, she said to huge cheers from the crowd: 'I love being an artist I really do, and I genuinely can't believe that it's my job. Also, I would say, I understand why the name of this award has changed but I really love being a woman and being a female artist. I do. I'm really proud of us, I really, really am.'
But Adele, who courted controversy among her fanbase by sensationally cancelling her Vegas residency last month, has now found herself at the centre of a storm between transgender rights activists and feminists over her remarks.
Some have vowed to boycott her music, claiming that she offended non-binary people and branded her a Terf — a derogatory term for a feminist who excludes the rights of transgender women also used against the singer's friend JK Rowling.
However, women's rights groups praised her stance, with the charity Safeguard Women & Girls saying: 'Yes, women are part of society, 50% actually. @Adele you make every woman I know proud. You're an inspiration to many of what can be achieved'.
And British transgender high school teacher Debbie Hayton said: 'Adele's message to women and girls was inspirational. Here was a woman — who has sold tens of millions of albums — telling the world she was proud to be a woman. That's something to celebrate, not condemn'.
She told the Spectator that in speaking out, Adele risked being put in a group of 'talented women' like Harry Potter author Rowling who 'have been pursued and persecuted mercilessly, simply for standing up for their sex'.
Click here to read more.
Source: Daily Mail