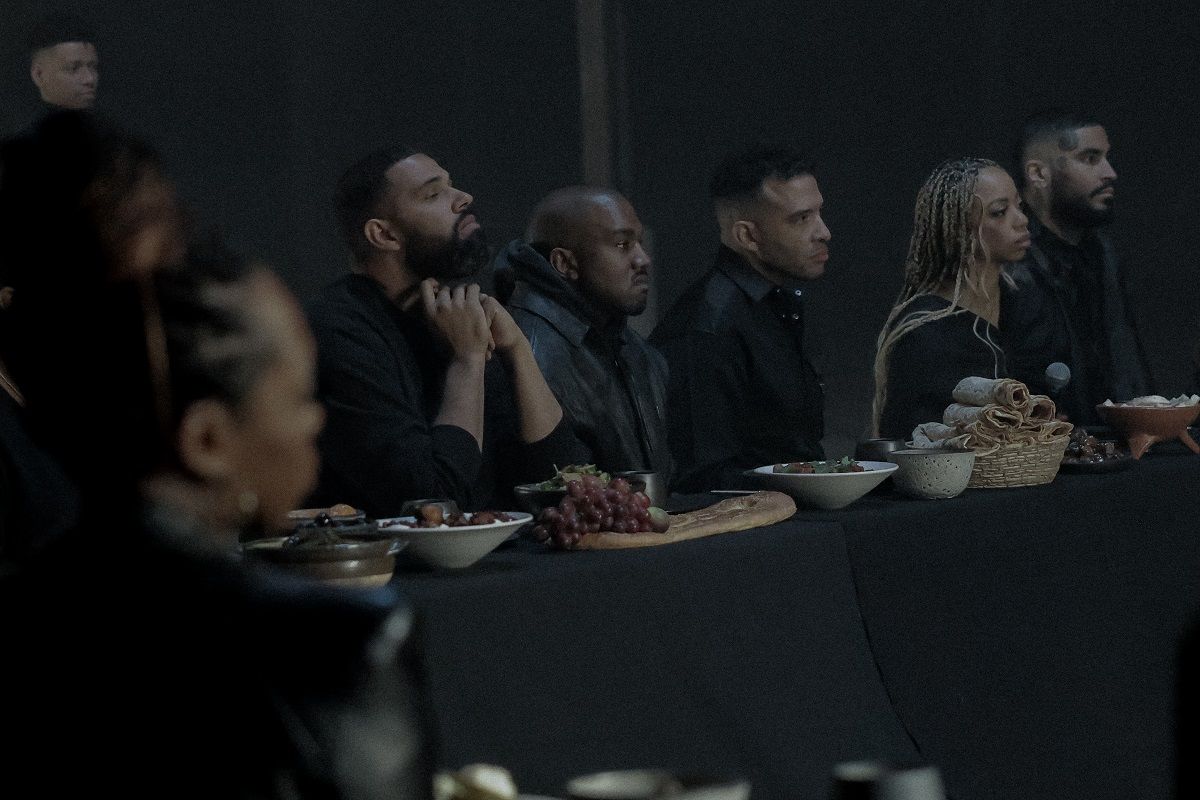 Ye and Jason Lee teamed up to host Black media for the first The Future Brunch. On Sunday morning (Feb. 5) 50 Black journalists arrived in downtown Los Angeles to discuss disparities in Black media, ownership, representation, and other subjects relative to various professional industries. VIBE attended the brunch as well as Black executives from Amazon Studios, FOX SOUL, BET, and Spotify.
In a dimly lit venue, attendees sat at a triangle-shaped table setting and shared a meal including smoked salmon, scrambled eggs, and fresh fruits. Coffee and lemonade were passed around as the conversation began. Ye opened the event with a few words and spoke more to his Black Future Month idea, which he announced at the beginning of February.
"It's not about me, it's about us," expressed the DONDA artist, adding, "They can't tell us what to say. We're too powerful."
The Chicago-bred rapper added, "Me and Virgil [Abloh] believed in Black design," continuing, "Now we need to invest in Black media. God uses me as a vessel—we declare Black Future Month. The future—not the past."
After speaking, the 44-year-old revealed a video highlighting his personal journey and efforts to reclaim his personal narrative. He announced to brunch guests the video would be joined by videos from other artists revealing their own Black Future.
Click here to read more.
SOURCE: VIBE, Demicia Inman