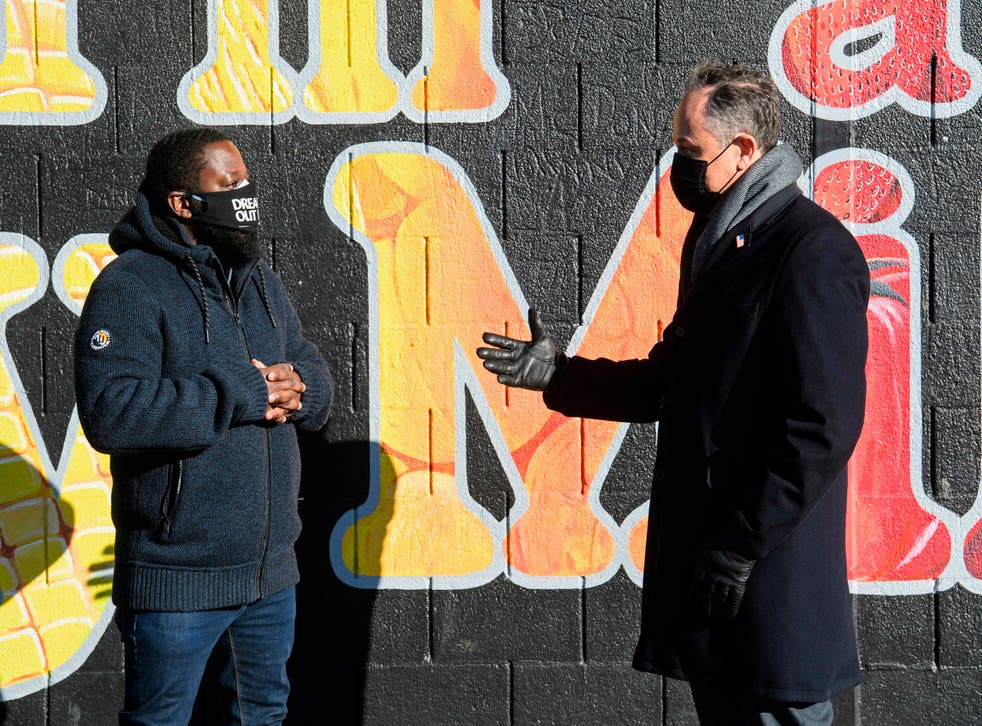 Doug Emhoff, husband of vice president Kamala Harris is doing it big. He has attended a U.S. naturalization ceremony in New York, dished up spaghetti and chocolate milk to kids at a YMCA near New Orleans, and reminisced with second graders in Detroit about an early job at McDonald's.
Emhoff visited 31 states over the past year, meeting with doctors, parents, community leaders and small-business owners everywhere from Albuquerque, New Mexico, to Allentown, Pennsylvania. But the most important part of such trips, though, may be making it home in time for dinner, when his wife, Vice President Kamala Harris, will toss out that conversation starter, "How was your day?"
For Emhoff, listening is more important than talking, and he sees the vital role it plays in the government. Emhoff, 57, sees himself as a conduit between Americans and President Joe Biden's White House. His training as a lawyer, he says, taught him the value of "listening over talking and really trying to understand issues, understand people and understand a problem."
Emhoff sees his job as making the position of first second gentleman more meaningful and substantial. Being a link between the administration and the public is a quietly powerful role commonly played by first ladies. Second ladies have sometimes gotten in on the act, as well.
Emhoff says he understands that "I wouldn't be here if the country hadn't elected the first woman vice president." And he stresses that men need to "step up" and better support their spouses' careers.
Emhoff said that nearly a year in his post has taught him that "the role I have is more of a generalist, where I'm going to just go where needed."
Emhoff paid a visit to Mary's Center, a community health facility in Silver Spring, Maryland, outside Washington. Said Dr. Tollie Elliott, the center's CEO, about the visit, Emhoff was "interested in the process. You could tell it wasn't just for show,"
Emhoff said that his dinner conversations with Harris often focuses on everyday issues, adding that they try to ignore what is happening in the country's political arena.