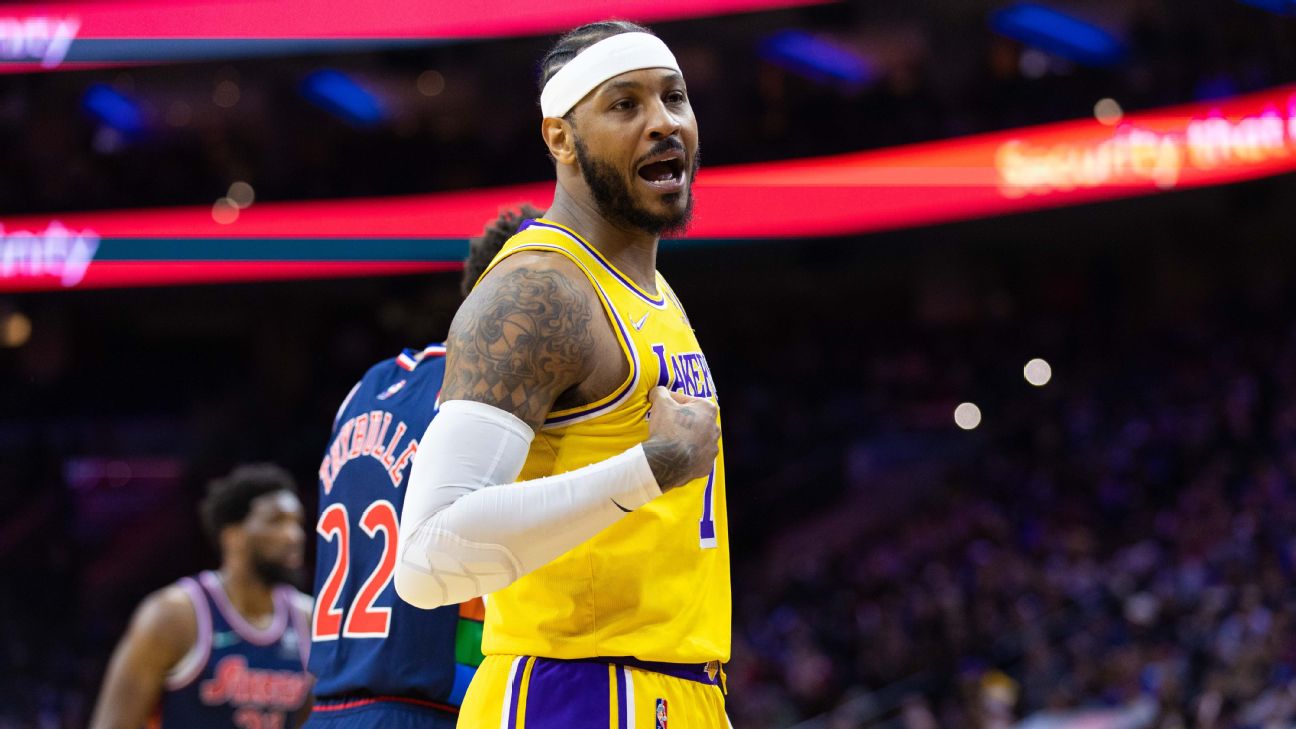 The fan who taunted Los Angeles Lakers forward Carmelo Anthony during the Philadelphia 76ers' game against L.A. on Thursday has been banned indefinitely from Sixers games and all future events at Wells Fargo Center, a 76ers spokesperson told ESPN on Friday.
Anthony confronted the fan standing behind the row of courtside seats near center court midway through the fourth quarter of Philadelphia's 105-87 win over the Lakers after Anthony said the fan repeatedly referred to him as "boy."
The fan was summarily ejected after the incident caused game action to pause for several minutes while the referees attempted to restore order and guide Anthony away from him.
Click here to read more.
SOURCE: ESPN