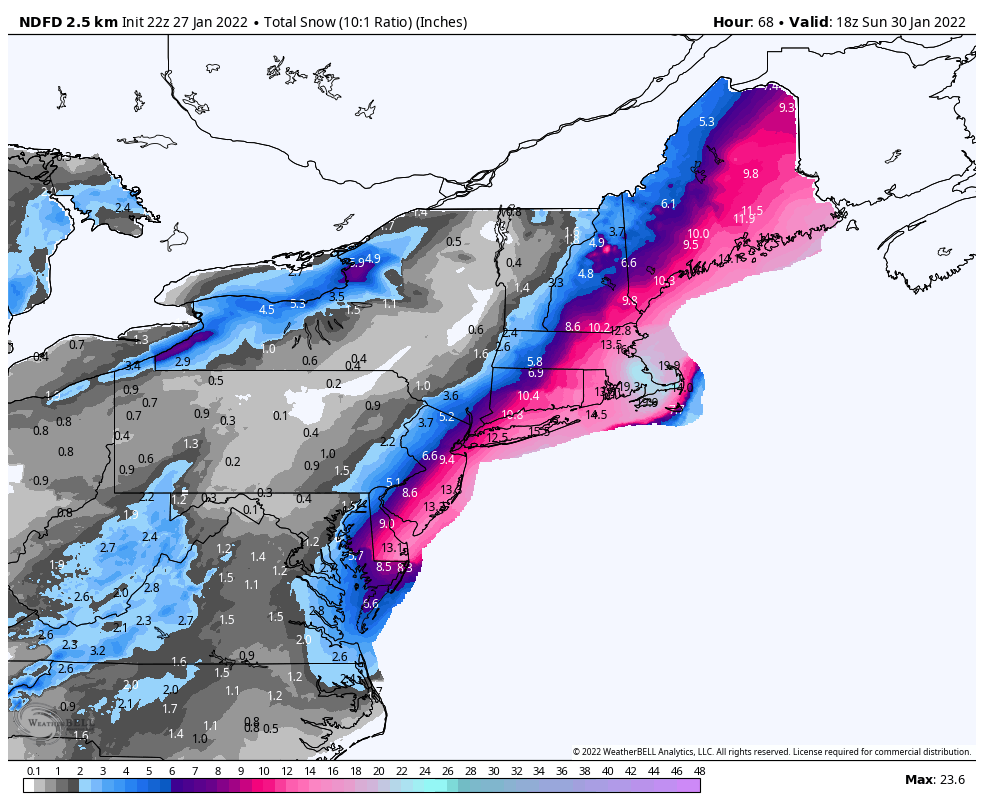 Winter Storm Kenan is set to pummel parts of the East Coast with heavy snow and strong winds, including blizzard conditions that will cripple travel in some areas.
Blizzard warnings have now been issued by the National Weather Service from the southern Delmarva Peninsula to eastern New Jersey, central and eastern Long Island, southeast Connecticut, Rhode Island, eastern Massachusetts and coastal portions of New Hampshire and Maine. Boston, Providence, Portland, Maine, and Atlantic City, New Jersey, are among the locations in these warnings.
Winter storm warnings and winter weather advisories are in effect for many other areas along the East Coast as far south as northern South Carolina. New York City, Hartford, Philadelphia and Norfolk, Virginia, are included in the winter storms warnings for a combination of significant snowfall and strong winds.
Travel should be completely avoided in any of the blizzard and winter storm warnings areas later Friday night through Saturday.
Click here to read more.
Source: Weather