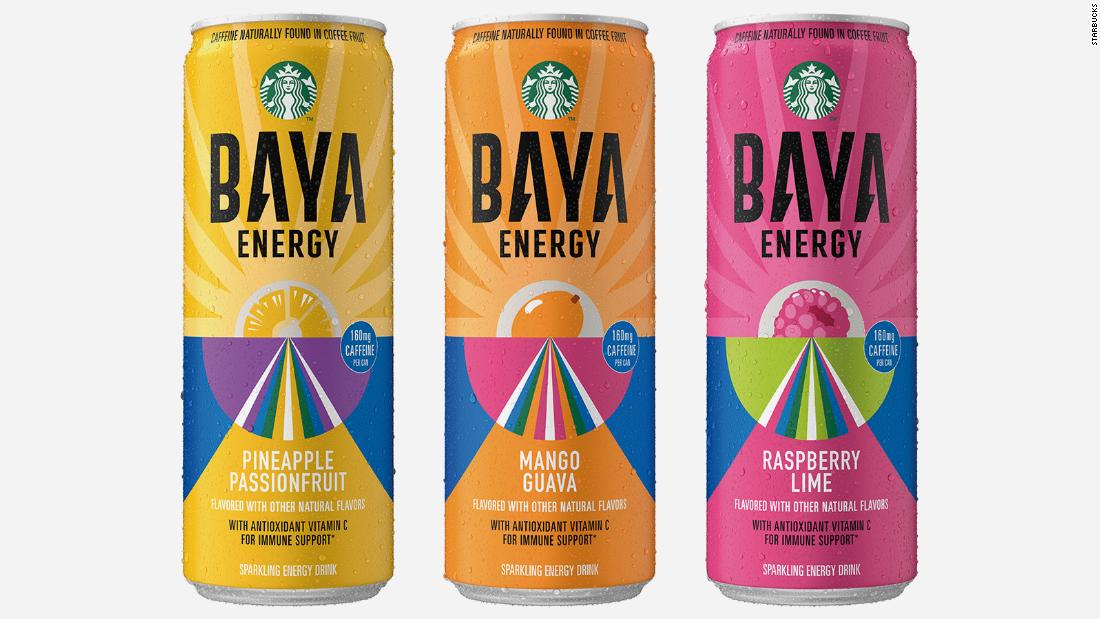 Starbucks is giving customers new ways to perk up: a line of energy drinks called Starbucks Baya Energy and a bunch of fresh flavors in the grocery aisle.
Baya will be available for purchase at stores and online starting this week, and will go on sale at US Starbucks stores on March 1. The drink comes in three flavors: mango guava, raspberry lime and pineapple passionfruit. Each 12-ounce can has 90 calories and 160 mg of caffeine. It has a suggested retail price of $2.89.
For Starbucks, the beverage offers a way to break into an attractive new market.
"We have always listened to customers and kept an eye on emerging trends to determine what to create next," said Chanda Beppu, VP of Americas channel development at Starbucks. "Most recently, we've seen a steady increase in energy drink consumption."
The fast-growing US energy drink retail market reached $18 billion in 2021, up from about $16 billion in 2020, according to market research firm Euromonitor International.
But it may not be that easy for Starbucks to get a piece of the pie.
Click here to read more.
SOURCE: CNN, Danielle Weiner-Bronner