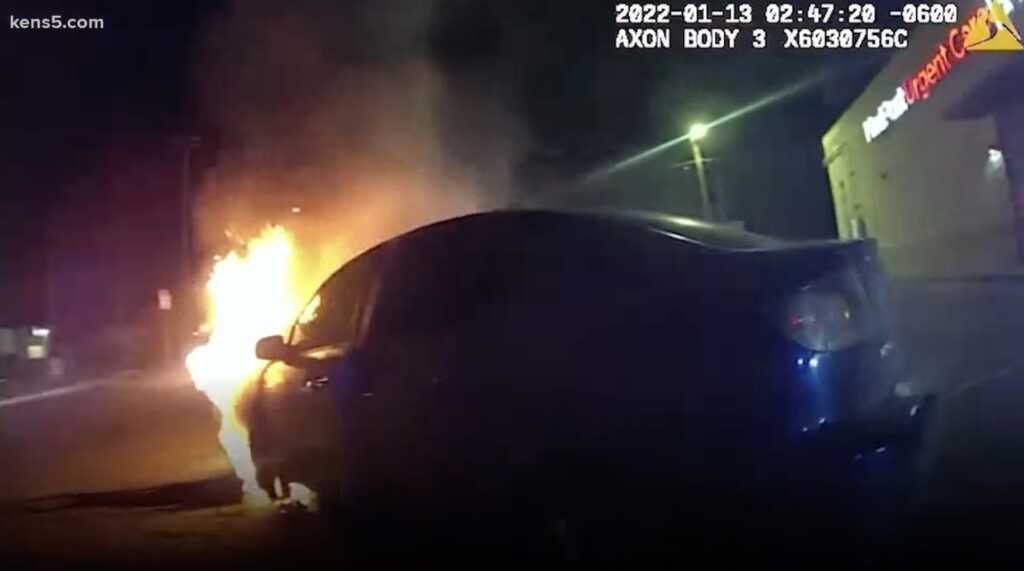 A brave cop in San Antonio, Texas, risked her life last Thursday to save an unconscious woman trapped inside of a blazing vehicle.
San Antonio Police Officer Bianca Garcia, 27, acted quickly after she arrived at a scene and the driver of the flaming car begged her to save her imperiled passenger.
"Please, please!" the woman begged.
Garcia said the door was broken and wouldn't open. With flames continuing to overtake the vehicle, getting close meant risking her own life and safety. Still, she persisted.
"It didn't matter to me. If this thing's gonna blow, let it blow, but I'm going to continue to try and get her out of the car," the cop later told KENS-TV. "I accepted the fact that it was going to explode or projectiles were going to explode."
Click here to read more.
SOURCE: Faithwire, Billy Hallowell