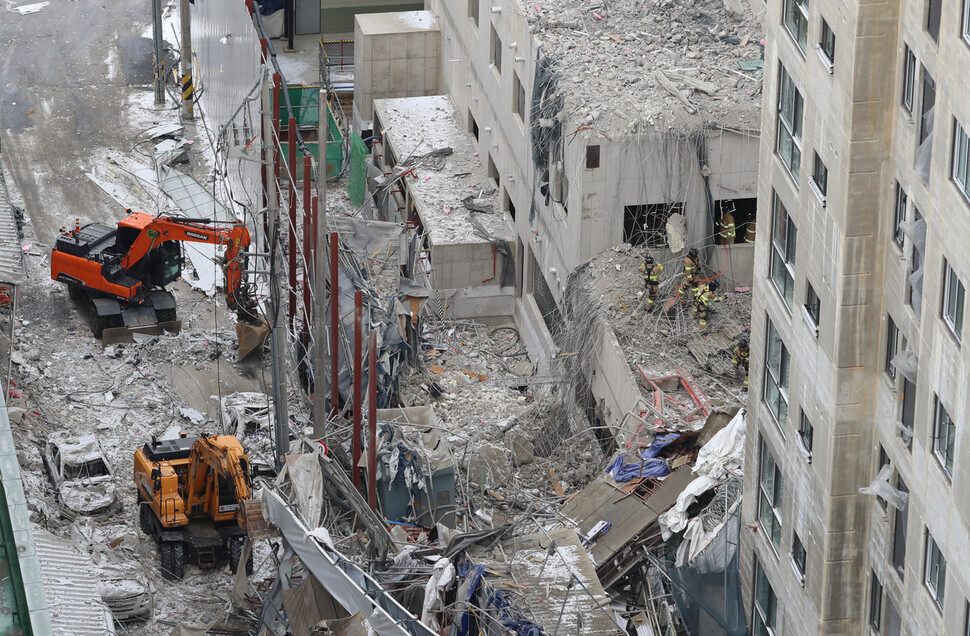 A high-rise apartment in the city of Gwangju, South Korea, still under construction collapsed forcing dozens of nearby households to evacuate the area. At least 6 are reported missing.
Search for the missing was halted as there was concern that the building would further crumble. The missing are believed to be all construction workers.
Jo Ho-ik, a Gwangju fire department official, said emergency workers rescued three laborers, including two who had been trapped in a shipping container pounded by rubble. One of the workers who were rescued was treated for minor injuries, Jo said.
At least 10 vehicles were destroyed.
– Ella Breedlove