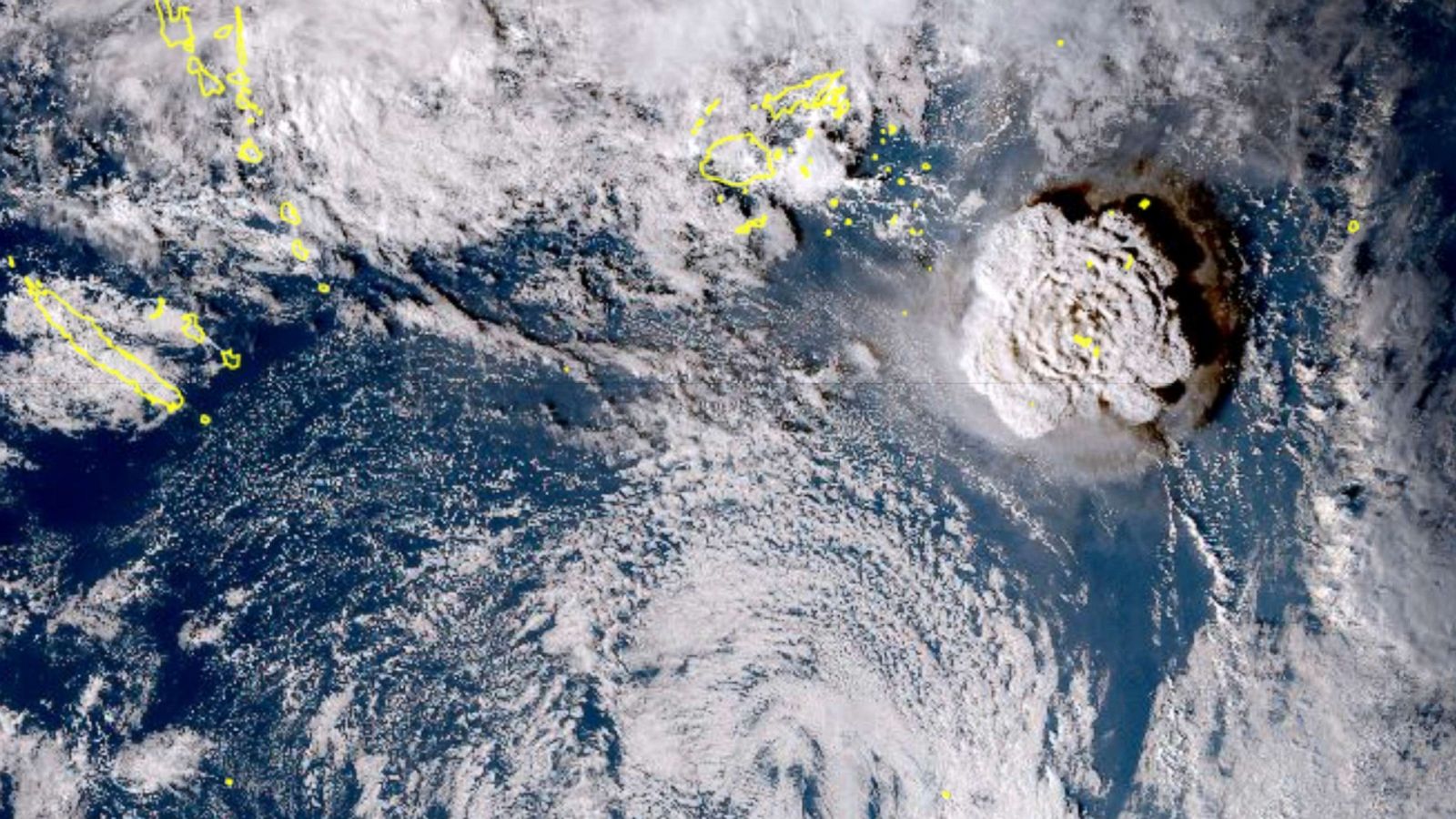 The National Tsunami Warning Center issued a tsunami advisory for American Samoa after another undersea volcano eruption near the island of Tonga.
While the volcano has been erupting for the past month, its most explosive event occurred Saturday, triggering a tsunami advisory for the entire U.S. West Coast and Alaska, Lucy Jones, a seismologist who's been observing the events in the Pacific, told ABC News.
"This is the largest tsunami from a volcano that I have been aware of," Jones told ABC News.
Fiji Airlines canceled all flights for Monday due to hazardous operating conditions from the cloud of ash that has resulted from the series of eruptions.
The advisory means that a tsunami could produce strong currents or waves near the coastline, but a tsunami advisory doesn't indicate a major tsunami event where water is actively entering coastal communities. In this circumstance, the tsunami is only dangerous to those in the water or on the immediate beach — likely swimmers or boaters.
Click here to read more.
SOURCE: ABC News, Jesse Convertino, Nicholas Kerr, Ivan Pereira, and Kathleen Hendry