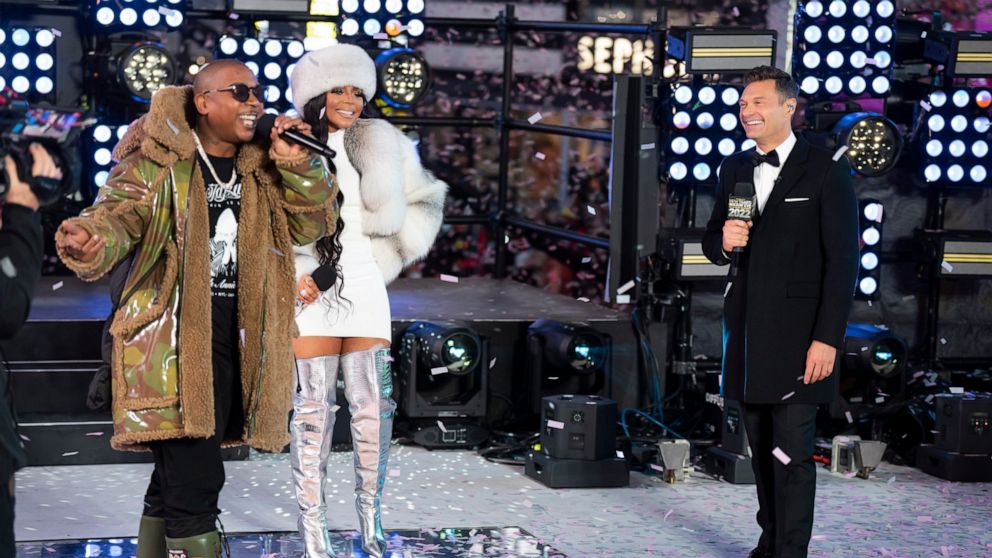 Says the Nielsen company, "New Year's Rockin' Eve" is still the biggest, and Ryan Seacrest is still king of New Year's Eve television.
Seacrest, inheritor of ABC's 50-year-old "New Year's Rockin' Eve" from Dick Clark, reached 19.6 million viewers between 11:30 p.m. and 12:30 a.m. during New Year's weekend, the Nielsen company said. During the 15-minute interval where the ball dropped in New York's Times Square, his audience jumped to 24.2 million people.
Andy Cohen was co-host of CNN's New Year's Eve special which also aired from Times Square. A drunken Cohen drew in audience for referring to "Ryan Seacrest's group of losers." He said that people watching ABC had "seen nothing."
But a sober Cohen changed his tune two days later saying he liked Seacrest who was a great guy and thathe regretted saying what he said. "I was just stupid and drunk and feeling it," Cohen said.
Among broadcast networks last week, NBC had the highest prime-time average of 4.4 million viewers. CBS had 3.9 million. CNN's shot-filled celebration with Cohen and Anderson Cooper reached 3.3 million viewers between 11 p.m. and 12:30 a.m. Fox had 3 million, ABC had 2.8 million, Univision had 1.4 million, Ion Television had 1 million and Telemundo had 890,000.
– Ella Breedlove