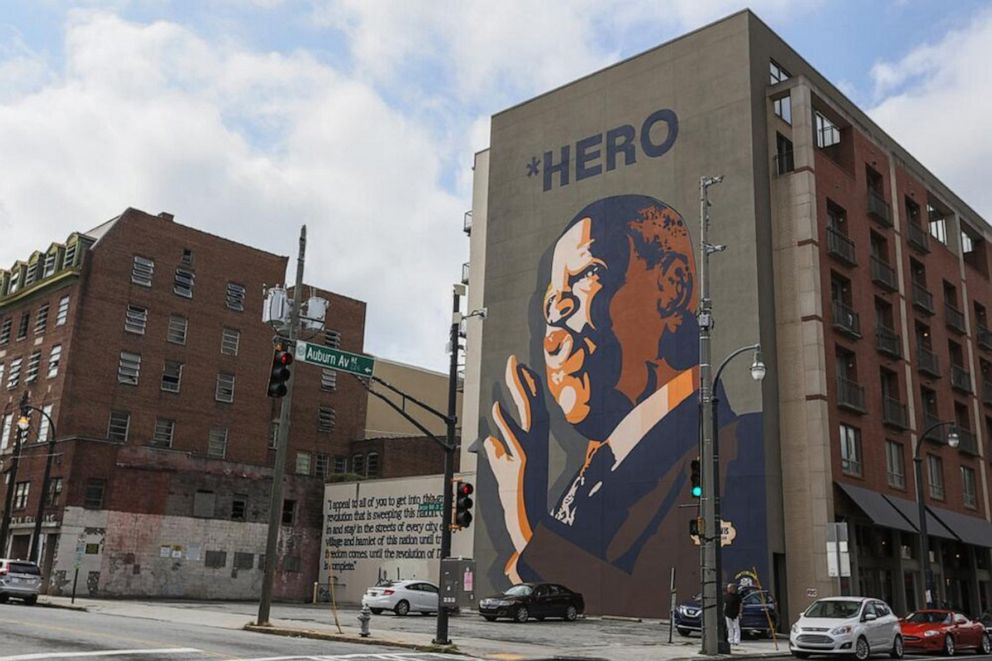 When Michelle Lockhart was a teenager in Atlanta, she had to work two jobs — as a camp counselor and fast-food worker — to take care of her family.
She said her mother became disabled at that time due to a brain tumor, but it took months of cutting through red tape to qualify for desperately needed federal assistance.
If they had gotten more help then, "I could have focused on going to college and doing what people my age were doing: going to prom and enjoying their teen years," Lockhart, now 41, told ABC News.
In the early months of this year, 650 Black women across Georgia — a demographic hit particularly hard by poverty — will get some of that help. Payments of $850 per month will roll out over the next two years in one of the biggest guaranteed income experiments in the country. Some participants in the $13 million initiative may receive lump sum payments totaling the same amount they would have received over two years. For now, the process of inviting and selecting participants is ongoing.
The program will run alongside Atlanta's own basic income program which plans to serve about 300 residents that live below 200% of the federal poverty line. The initiative is currently working on making its first round of payments to the starting cohort of 25 participants, according to Mayor Keisha Lance Bottoms' office.
Guaranteed income programs like these have seen a resurgence in recent years amid attempts to address racial and economic equality and reduce poverty. The scope can be either targeted or universal. They have had successes, but some critics say these initiatives have to be multifaceted to work and address the nuances of poverty. Others claim it will stop people from working (though the claim has been debunked) or be too expensive to maintain.
As a community advocate and member of the Old Fourth Ward Economic Security Task Force, Lockhart said many of her neighbors continue to experience similar hardships, despite working day and night in an effort to escape poverty.
Click here to read more.
SOURCE: ABC News, Kiara Alfonseca