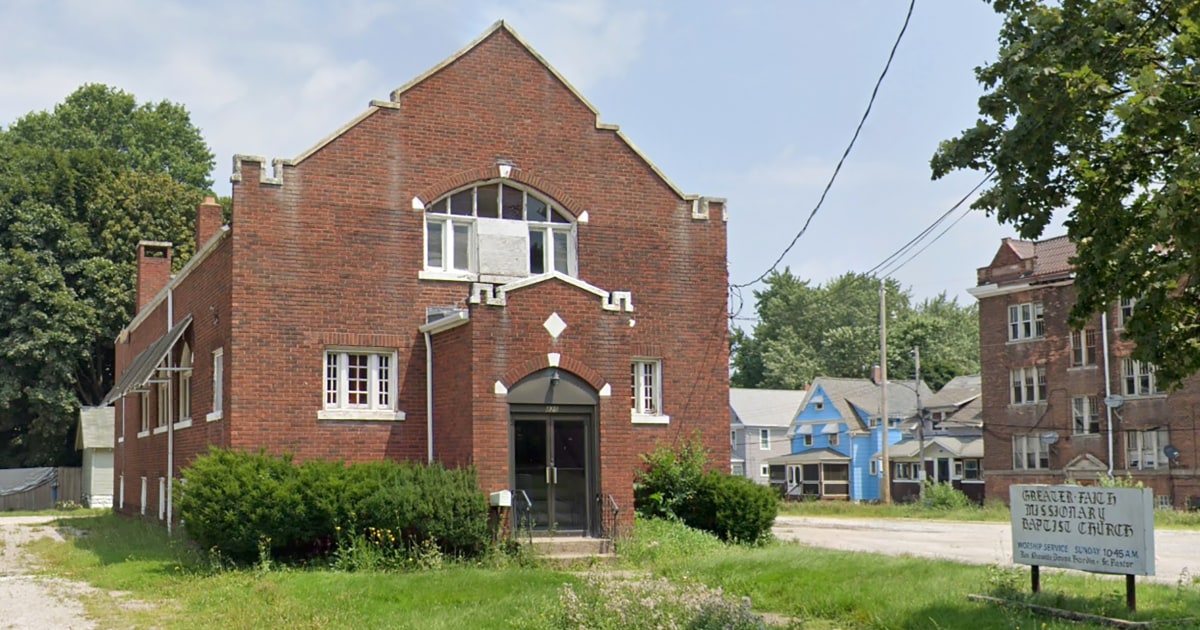 Authorities found the remains of 89 people at a vacant church in Akron, Ohio, during a search connected to an investigation into allegedly fraudulent funeral services.
A pair of urban explorers discovered boxes of cremated remains in the building when they noticed the open church doors and believed it to be vacant, according to a search warrant affidavit.
One of the explorers told authorities that some of the boxes had cremation dates going back to 2010, the affidavit stated.
Children's remains were among those found in the church, NBC affiliate WKYC of Akron reported.
Agents with the Ohio Attorney General's Bureau of Criminal Investigation conducted a search Tuesday and seized the remains.
State Special Agent Alvin E. Clar said in the affidavit that the items found during the search may be evidence of a violation of Ohio's law of abuse of a corpse.
The church is connected to Shawnte Hardin, 41, who allegedly ran funeral-associated services from the Akron building, prosecutors said.
Click here to read more.
SOURCE: NBC News, Dennis Romero