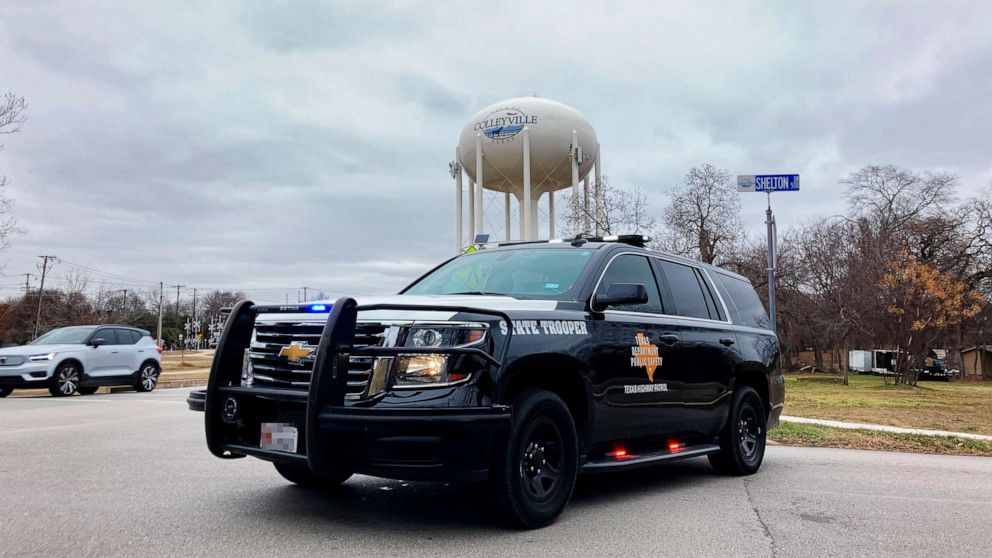 A 10-hour-long hostage situation at a synagogue in the Dallas-Fort Worth area came to a conclusion late Saturday with all of the hostages safe and the suspect dead, law enforcement officials said.
An armed suspect claiming to have bombs in unknown locations took a rabbi and three others hostage at the Congregation Beth Israel in Colleyville before noon Saturday, a source familiar with the situation told ABC News. One hostage was released uninjured at about 5 p.m. local time, Colleyville police said.
At about 9:30 p.m. local time, Gov. Greg Abbott tweeted, "Prayers answered. All hostages are out alive and safe."
Colleyville Police Chief Michael Miller said an elite FBI hostage rescue team breached the synagogue at about 9 p.m. local time and rescued the hostages. Miller and FBI Dallas Special Agent in Charge Matt DeSarno confirmed the suspect was dead in a "shooting incident," but did not provide specifics.
DeSarno said they were aware of the suspect's identity, but were not releasing his name.
During the standoff, it was unclear to what extent the hostage-taker was armed. The suspect was carrying backpacks and had said that he has explosives. Law enforcement would not say at a press conference whether he actually did have explosives.
While authorities would also not confirm the demands made by the hostage-taker, multiple law enforcement sources told ABC News he was demanding the release of convicted terrorist Aafia Siddiqui. DeSarno said the hostage negotiation team was in contact with the suspect throughout the day.
Click here to read more.
SOURCE: ABC News, Meredith Deliso, Aaron Katersky, and Josh Margolin