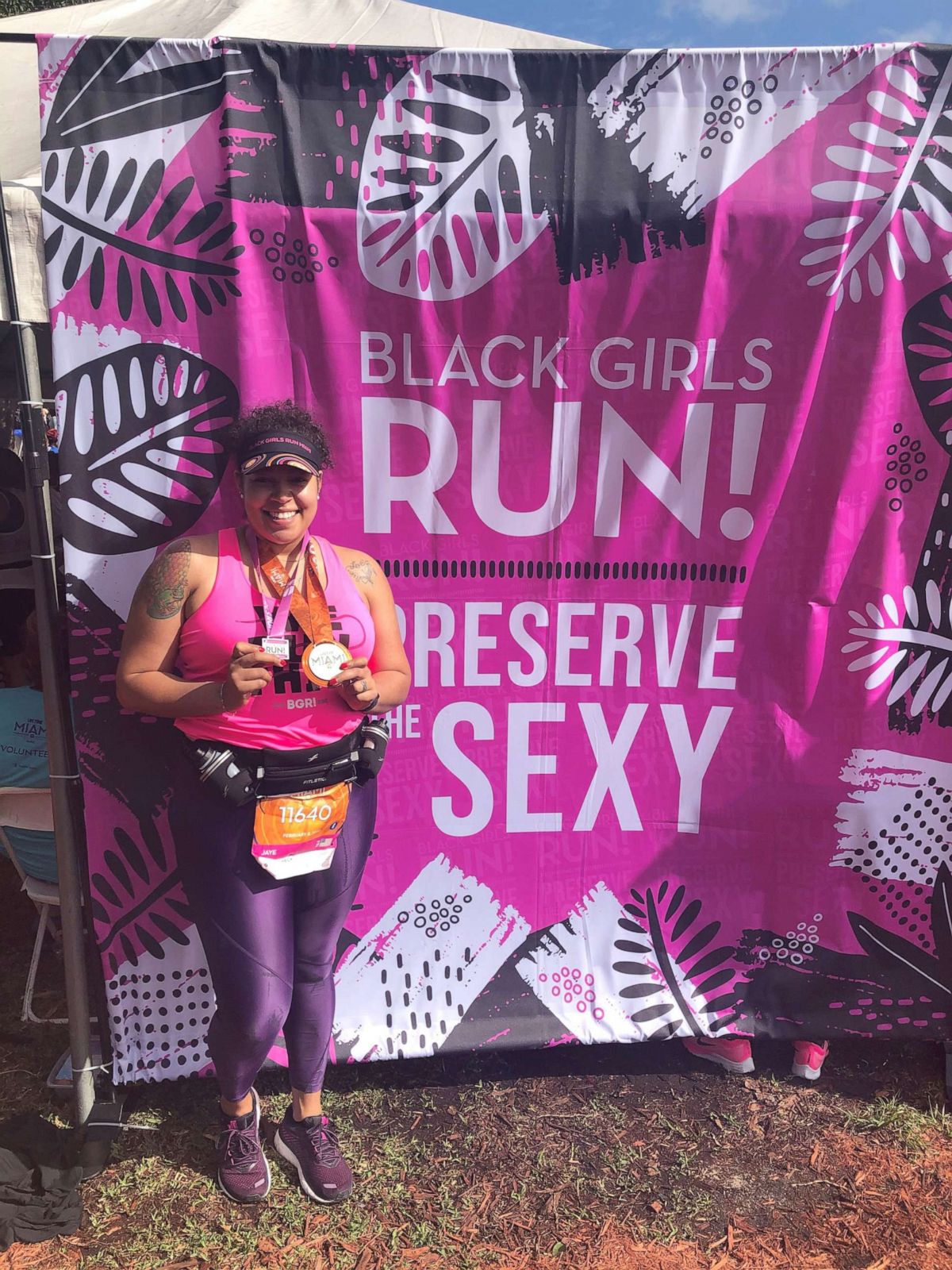 Jay Elle Alexander credits running with helping her lose 115 pounds.
The 33-year-old mother of a 16-month-old son is now the CEO of Black Girls Run, an organization that encourages Black women to take charge of their health through running.
"When you're trying to lose weight or get healthier, it's not easy, especially when you're in your 30s, 40s and 50s," Alexander told "Good Morning America." "Having people who look like you that share in that experience, I think just means so much from a support standpoint, accountability and people just to encourage you on the pavement."
Alexander, of Richmond, Virginia, started working with Black Girls Run, a national organization, around a decade ago after finding herself often as the only Black woman in running groups and at races.
"Back then, there were not African American women running in 10Ks, half marathons and so forth," said Alexander, who started running after a doctor told her she needed to get healthier. "When you go to a training team and you see the only one other Black woman there, you sort of gravitate to each other."
It was her leadership position with Black Girls Run in 2019 that motivated Alexander to recommit to getting healthy after the birth of her son that same year.
"I hit my heaviest weight in September 2019, when I gave birth to my son," she said. "Because I lead [Black Girls Run], I thought this is really a time for me to be an advocate for the mission that I preach."
Click here to read more.
SOURCE: Good Morning America, Katie Kindelan