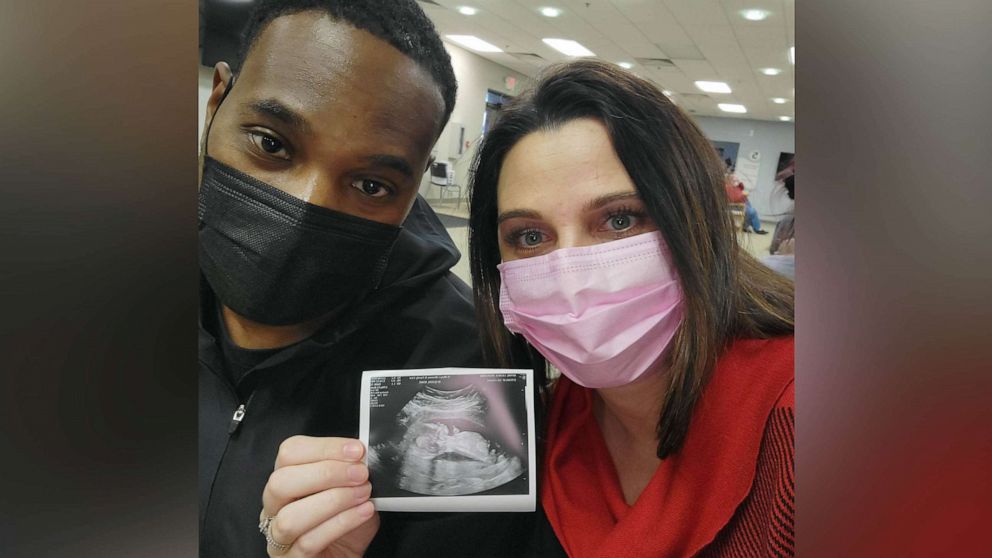 Lauren and EJ Wynn have long prayed for a child, but the road to parenthood has not been easy.
One in eight couples, including the Wynns, suffer from challenges with fertility, according to the Centers for Disease Control and Prevention.
"To have a baby would be a dream come true for us. It's everything we have wanted since before we even got married," Lauren Wynn told "Good Morning America."
"The journey has been a little rough for us," EJ Wynn added.
While trying for more than five years, the Chesapeake, Ohio, couple has endured the painful losses of eight miscarriages and two failed intrauterine inseminations, a medical procedure where sperm is placed directly into the uterus. When testing his fertility health, doctors concluded that EJ Wynn's fertility results were in the normal range, the couple tells "Good Morning America." However, Lauren Wynn's testing results revealed possible complications that could make pregnancy more difficult.
"When we had our first loss, I felt very alone," Lauren Wynn said. "There have been some very discouraging times. There have been times where I was like, I can't do this anymore. I can't do another injection. I can't put us through another loss. … Then you blame yourself and ask, 'What's wrong with my body?' This isn't supposed to be happening."
After several failed pregnancy attempts, the Wynns decided to try in vitro fertilization, a series of medical procedures where mature egg cells are surgically removed and then fertilized by sperm. The embryo is then transferred back into the uterus.
Click here to read more.
SOURCE: Good Morning America, Briana Stewart, Elisa Tang, and Briana Stewart