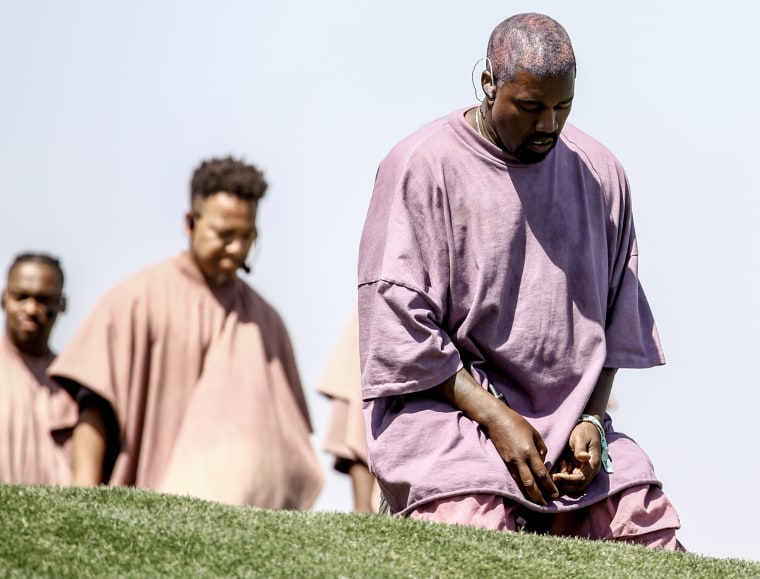 Kanye West has reportedly set his sights out east and is planning a trip to meet with President Vladimir Putin as he expands his business empire in Russia.
The 46-year-old rapper will also perform his first-ever show in Moscow with his Christian Sunday Service gospel, likely at the Crocus City Hall theater or the Grand Sports Arena where much of the 1980 Olympic Games were held.
West is looking forward to making Russia 'a second home' as sources told Billboard that Kanye, a longtime supporter of Putin, deflected issues with strict travel sanctions between Russia and the United States as tensions rise amid a conflict with Ukraine.
Kanye's strategic advisor, Ameer Sudan, and lawyer, Scott Balber, are coordinating the trip. Balber's also acting as a liason for his clients, Azerbaijani-Russian billionaire real estate developer Aras Agalarov and his son Emin Agalarov.
The father-of-four 'plans to invite Putin to attend the gospel performance as a special guest,' and the performance is 'something Ye's been wanting to do since he debuted the Sunday Service project in 2019.'
Click here to read more.
SOURCE: Daily Mail, Tracy Wright