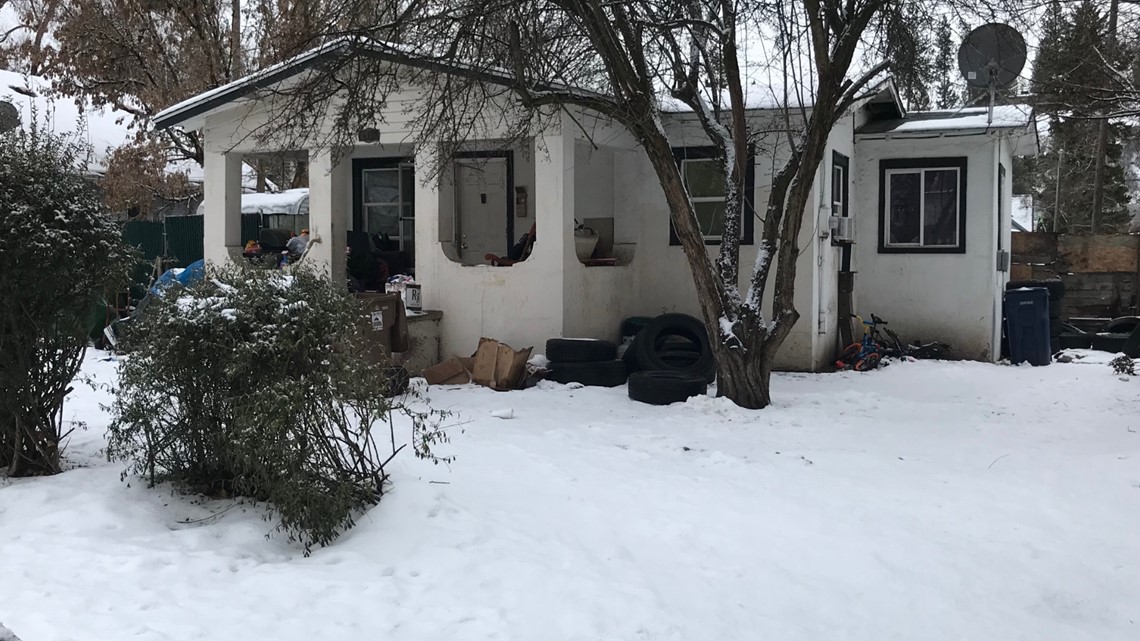 Warning: This story contains descriptions of neglect of children and may be disturbing to some. Reader discretion is advised.
11 children were taken into protective custody after a rubbish fire broke out in the backyard of a house on 6th Avenue in Spokane on Sunday morning. Firefighters on the scene discovered the home was covered in trash, old food and animal feces, according to a report from a Spokane Fire Department lieutenant.
The 11 children reportedly "appeared in various stages of malnourishment and abuse," according to the report.
The fire started in the backyard of the home but was quickly extinguished. The report said the lieutenant made contact with the incident commander once he arrived to the house. The incident commander reportedly said, "a lot" of children were removed from the house during the active fire and were put in cars to stay warm.
With approval from the incident commander, the lieutenant entered the house through the front door and immediately noticed the untenable living conditions.
According to the report, the living room of the house was covered with food, dog food, trash, cigarette butts and animal feces. The house also reportedly smelled of feces and urine.
The kitchen was reportedly covered with piles of garbage and old food, and the wall in the kitchen had feces spread across it. A gallon of milk and piles of dirty dishes were left out and multiple items were placed on the stove top, which the lieutenant said is a high-risk fire hazard.
Click here to read more.
SOURCE: KREM2, Celina Van Hyning