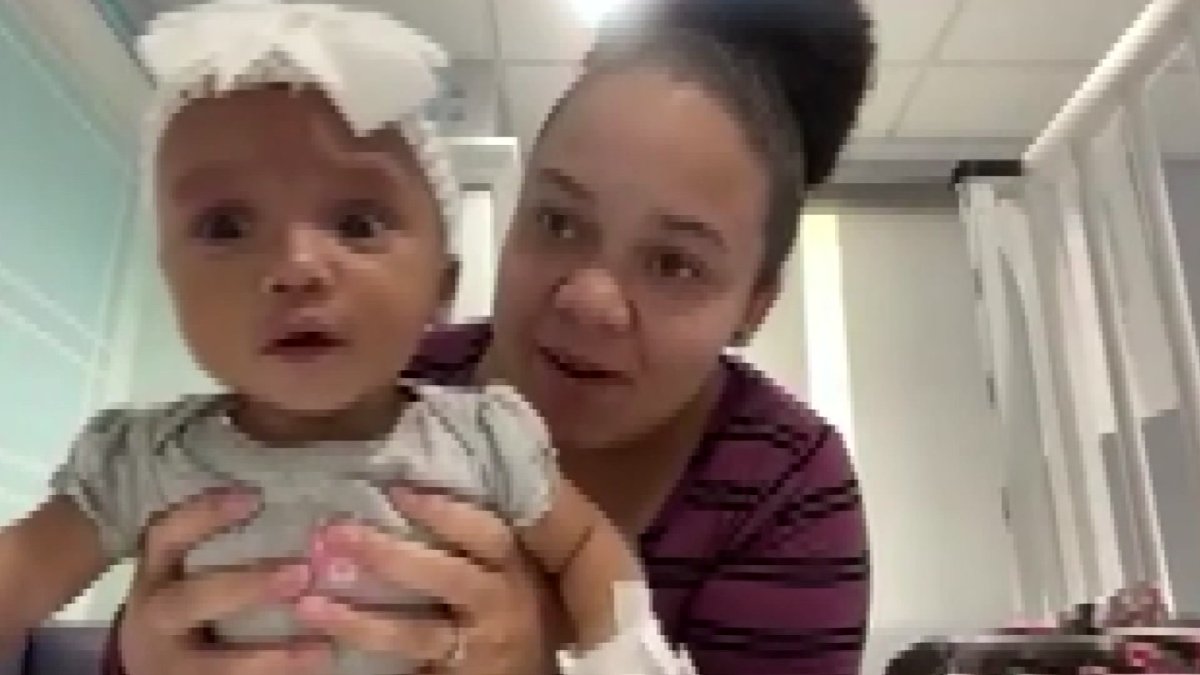 At 8-months-old, Aliviyah McKinney has already proven she's a fighter.
A 'micro-preemie' at birth, she spent her first three months in the hospital, then was hospitalized with a respiratory virus over Thanksgiving.
Now, she's beating COVID-19.
"Been on oxygen since Saturday and came off it today," said her mom Marrandy Patterson.
https://nbcdfw.com/portableplayer/?CID=1:8:2852964&videoID=1990312515971&origin=nbcdfw.com&fullWidth=y
Patterson says Aliviyah got sick last week, tested positive for COVID-19, then Saturday, stopped eating.
She said she was sent to Cook Children's in Fort Worth after an ER near their home in Sherman diagnosed Aliviyah with COVID pneumonia.
"You feel helpless. She's sitting there coughing, she's having to get poked with IV's and all of this stuff and there's nothing you can do besides sit and just watch," Patterson said.
Click here to read more.
SOURCE: NBC DFW, Meredith Yeomans