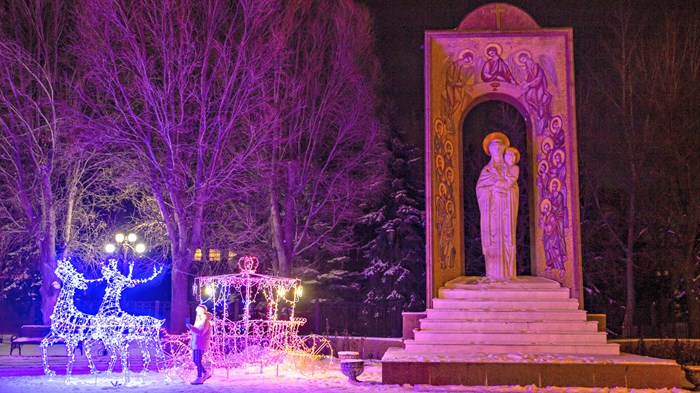 Ukraine celebrates Christmas twice, honoring both the Eastern and Western church calendars. Yet this season, Pentecostals spent the week leading up to December 25 in prayer and fasting while Baptists did the same from Christmas Day to New Year's Day.
The reason: tens of thousands of Russian troops amassed on the border, threatening a full invasion.
"Prayer is our spiritual weapon," said Igor Bandura, vice president of the Baptist Union of Ukraine, of the group petitions to the Prince of Peace. "God can undo what the politicians are planning."
Russian-backed separatists have held control of the Donbas region of southeastern Ukraine since 2014. This past November, the European Evangelical Alliance (EEA) declared Donbas "the area of Europe where the church suffers the most." In total the conflict has killed over 14,000 people and displaced 2 million of the region's 5 million people.
This past Friday, US President Joe Biden warned Russian President Vladimir Putin that any further invasion of Ukraine would result in "a heavy price to pay"; Putin replied that any new sanctions would trigger a complete breakdown in relations. On Monday, Biden told Ukrainian President Volodymyr Zelensky that the US and its allies would "respond decisively" to Russian aggression; Zelensky signaled appreciation for the "unwavering support."
Click here to read more.
Source: Christianity Today