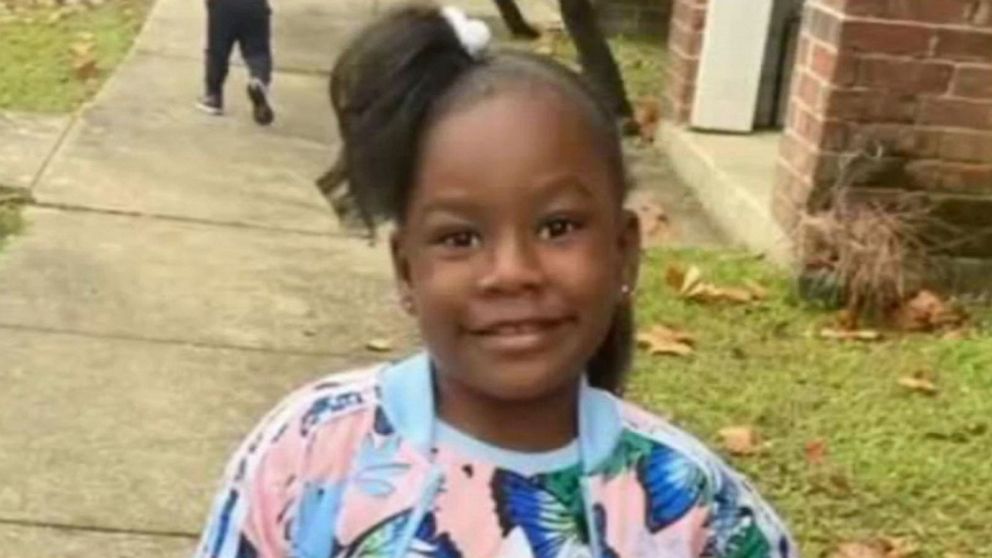 Houston police are investigating a New Year's Day shooting that wounded a 4-year-old girl, identified by her family as Arianna Delane, a niece of George Floyd, the unarmed Black man killed by a Minneapolis police officer in May 2020.
Derrick Delane, the child's father, told ABC Houston station KTRK that the family's apartment was hit several times by gunfire, some which entered the second story where she was sleeping.
"My daughter jumped up and said, 'Daddy, I've been hit,' and I was shocked until I seen the blood and I realized my 4-year-old daughter was really hit," he said.
Houston police said "a suspect or suspects fired several shots" into the apartment on Yellowstone Boulevard around 2:55 a.m. but didn't identify any victims by name. Four adults and two children were inside.
Detectives A. Carroll and J. Roberts said in a statement on Tuesday that a juvenile female was "struck in the torso" and she was "transported in a private vehicle to an area hospital where she underwent surgery and is currently in stable condition."
Click here to read more.
SOURCE: ABC News, Deena Zaru