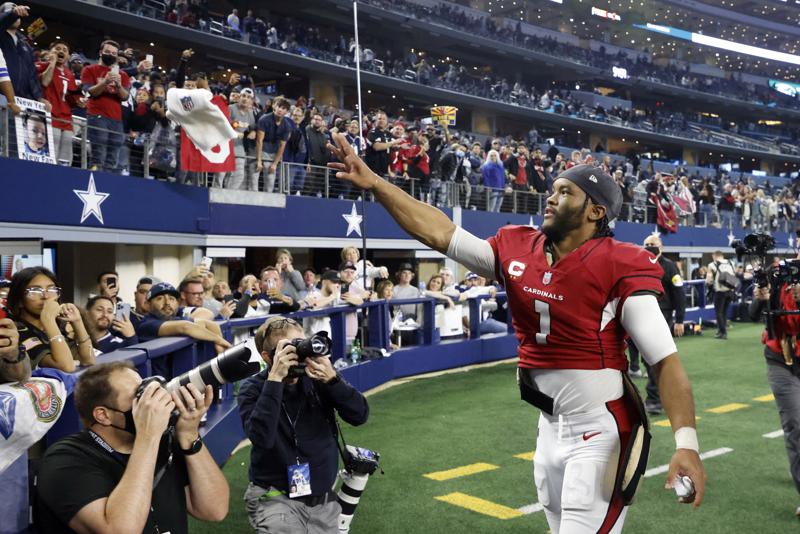 Kyler Murray can't lose at AT&T Stadium.
He grew up 44 miles from Arlington and won five high school games at Jerry World, one game during his freshman year at Texas A&M, one game at Oklahoma and the Cardinals beat the Cowboys 38-10 in Week 6 of the 2020 season before holding on for a 25-22 win Sunday.
"Coming home, I feel like me personally, I can't lose coming home," Murray said. "That's the mentality. That's just how I feel. Again, though, it's not just about the mentality. It's about coming out and executing. I think the guys feel great, too, when they come back here. I don't know what it is. A great stadium, the fans, I don't know what it is. You know when you come back to Cowboys Stadium, it's a big-time game, because that's the feeling around here. I'm glad the guys had my back today."
Click here to read more.
SOURCE: Pro Football Talk NBC Sports, Charean Williams