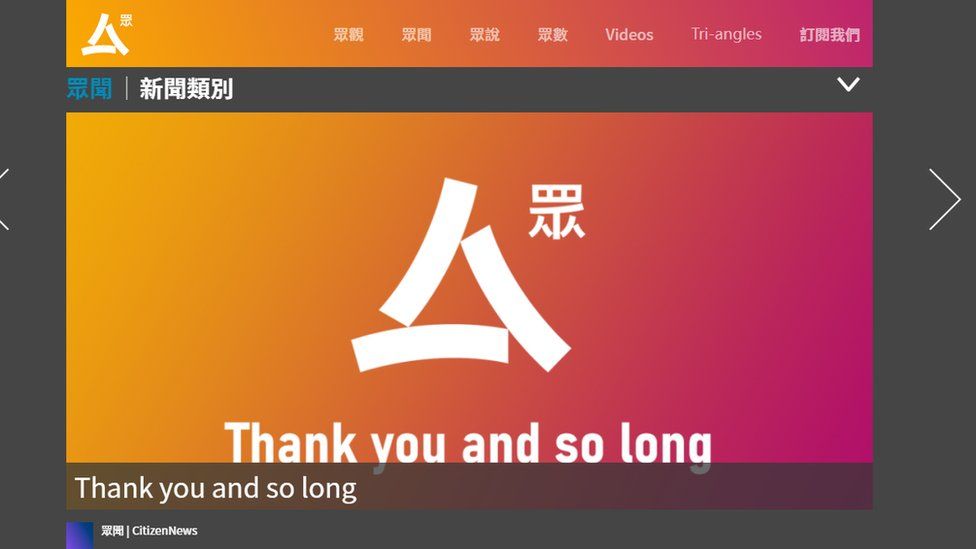 Hong Kong independent news website Citizen News has announced it will close on Tuesday, the latest in a series of pro-democracy news outlets which have shuttered in recent months.
It cited a "deteriorating media environment" as the reason.
The move comes after last week's police raid on Stand News, where several were arrested on sedition charges.
Observers say new laws put in place by China have created a climate of fear stifling free speech.
Citizen News, established in 2017, is one of the last few Chinese-language pro-democracy publications in Hong Kong.
In its Facebook post late on Sunday, the outlet thanked readers for their support, before announcing "with a heavy heart" that it would cease operations from 4 January to "ensure the safety and well-being of everyone".
"Regrettably, what was ahead of us [was] not just pouring rains or blowing winds, but hurricanes and tsunamis," the statement said.
Click here to read more.
SOURCE: BBC News