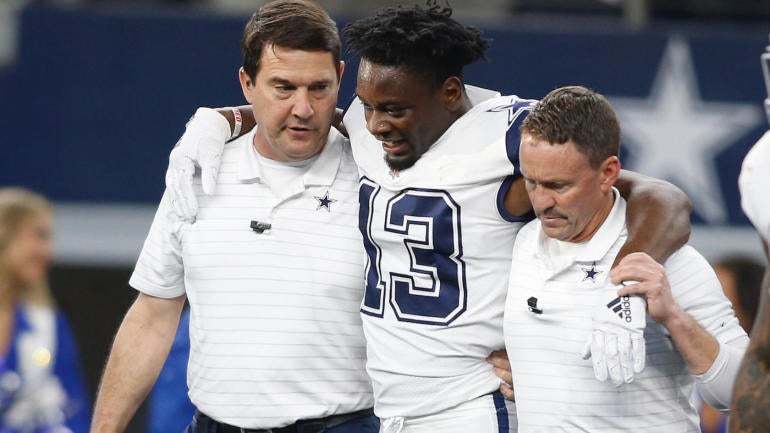 It was a loss for the Dallas Cowboys in their crucial Week 17 game against the Arizona Cardinals, but not only with the final score. Michael Gallup, one of the team's game-breaking wide receivers, went down with a knee injury toward the end of the first half after reeling in a touchdown throw from Dak Prescott and was quickly ruled out for the remainder of the game. This was ominous, yes, as was how he was quickly ushered to the locker room and later seen on crutches.
Following the game, owner Jerry Jones dropped an unfortunate bombshell regarding one of his best receivers, in that Gallup is believed to have suffered a torn ACL that will end his 2021 season. The injury caps a brutal year for the 25-year-old, who suffered a calf strain following the regular-season opener against the Tampa Bay Buccaneers — an injury that cost him half the season and one he did not return from until Week 10 against the Atlanta Falcons — and sidelines him just ahead of the postseason.
Additionally, Gallup is heading into free agency, and it's unknown how this will impact any contract talks, as far as potential compensation is concerned (as far as wanting him to remain in Dallas, that's something the team continues to be all-in on, sources have affirmed to CBS Sports for months now). This injury doesn't change their want, but might affect their offer.
Click here to read more.
SOURCE: CBS Sports, Patrik Walker