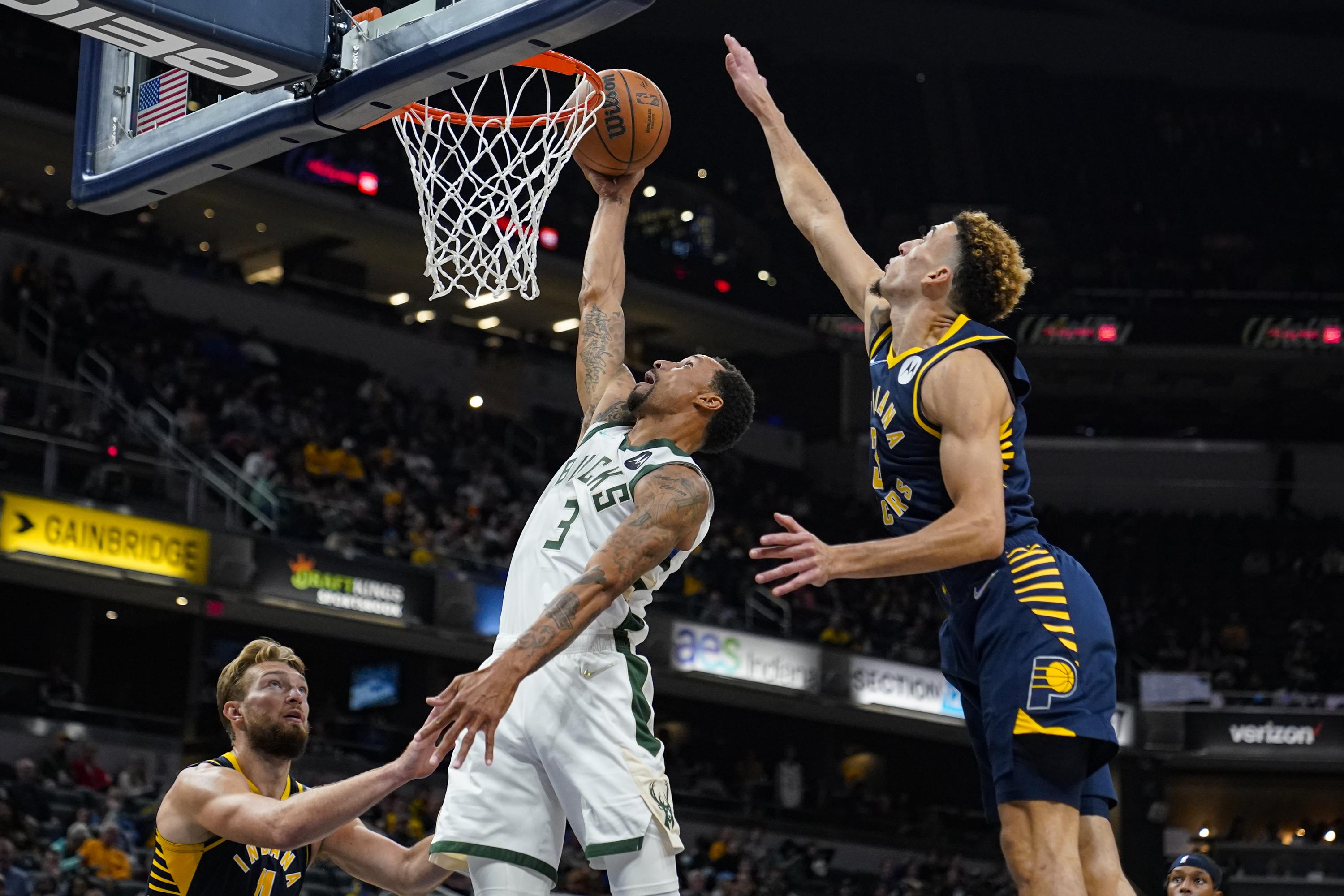 Indiana Pacers (12-17, 13th in the Eastern Conference) vs. Milwaukee Bucks (18-11, third in the Eastern Conference)
Milwaukee will try to keep its eight-game home win streak alive when the Bucks play Indiana.
The Bucks are 5-0 against Central Division teams. Milwaukee is ninth in the NBA averaging 110.5 points and is shooting 45.3% from the field.
The Pacers are 1-3 against the rest of the division. Indiana is seventh in the league scoring 48.3 points per game in the paint led by Domantas Sabonis averaging 12.6.
Who to Watch: Jrue Holiday is averaging 16 points and 6.2 assists for the Bucks. Antetokounmpo is averaging 26.6 points and 11.4 rebounds while shooting 57.9% over the last 10 games for Milwaukee.
– Ella Breedlove