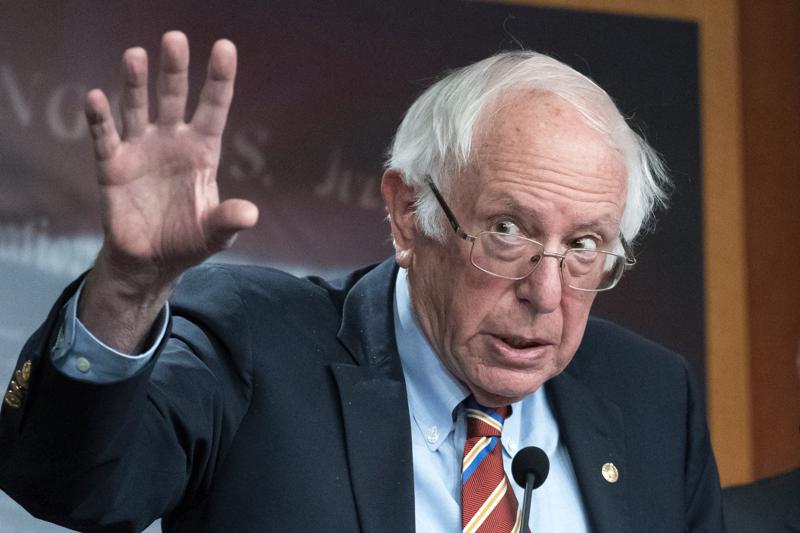 In a letter to President Joe Biden, Bernie Sanders called on the president to act immediately to prevent the portion of an "outrageous increase" in Medicare premiums that's attributable to Aduhelm, a newly approved Alzheimer's medicine from drugmaker Biogen, priced at $56,000 a year.
"Biogen's $56,000 price of Aduhelm is the poster child for how dysfunctional our prescription drug pricing system has become," Sanders wrote to Biden. "The notion that one pharmaceutical company can raise the price of one drug so much that it could negatively impact 57 million senior citizens and the future of Medicare is beyond absurd. With Democrats in control of the White House, the House and the Senate we cannot let that happen." The boost in premiums "could not come at a worse time for older Americans all over this country who are struggling economically," Sanders wrote.
Alzheimer's is a progressive neurological disease with no known cure, affecting about 6 million Americans, the vast majority old enough to qualify for Medicare.
Aduhelm is the first Alzheimer's medication in nearly 20 years, although it doesn't cure the disease.
Sanders asked Biden to order Medicare to hold off on approving coverage of Aduhelm until there is scientific consensus about its benefits.
– Ella Breedlove