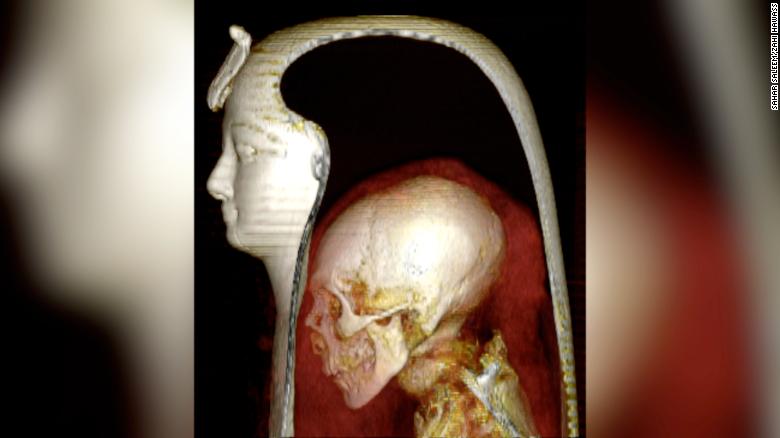 (CNN)Egyptian scientists have digitally unwrapped the mummified remains of the pharaoh Amenhotep I, revealing tantalizing details about the life and death of the Egyptian king for the first time since the mummy was discovered in 1881.
Decorated with flower garlands and a beguiling wooden face mask, the mummy was so fragile that archaeologists had never dared expose the remains, making it the only royal Egyptian mummy found in the 19th and 20th centuries not yet opened for study.
Using non-invasive, digital techniques, Egyptian scientists have used three-dimensional computerized tomography (CT) scanning to unwrap the 3,500-year-old mummy and study its contents.
"By digitally unwrapping … the mummy and 'peeling off' its virtual layers — the facemask, the bandages, and the mummy itself — we could study this well-preserved pharaoh in unprecedented detail," said Dr. Sahar Saleem, professor of radiology at the Faculty of Medicine at Cairo University and the radiologist of the Egyptian Mummy Project, in a news release.
Click here to read more.
Source: CNN