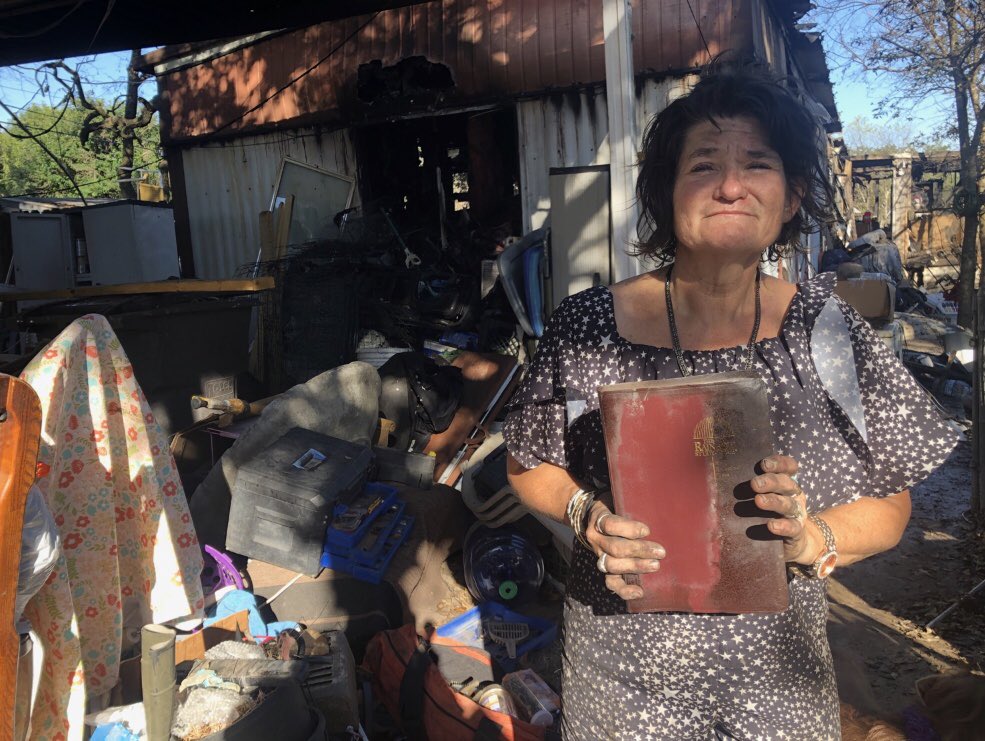 Tragedy struck the home of Texas couple Robert and Darla Voigt on Christmas morning when a fire resulted in the total loss of their San Antonio residence. Amid the rubble, the couple expressed gratitude for two reasons: the family made it out of the home uninjured, as did a family Bible. The Voigt family is taking the undamaged Bible as a sign of God's protection.
"I always thought this will never happen to me. That's a lie," Robert told Amanda Henderson, a local reporter, outside the remains of the family's mobile home. "We lost everything we own. Everything. Clothes, everything." Included in the loss were Robert's diabetes and heart medications.
While little could be salvaged from the fire, the Voigt family did celebrate when they found that a family Bible had survived.
Click here to read more.
Source: Church Leaders, By Dale Chamberlain