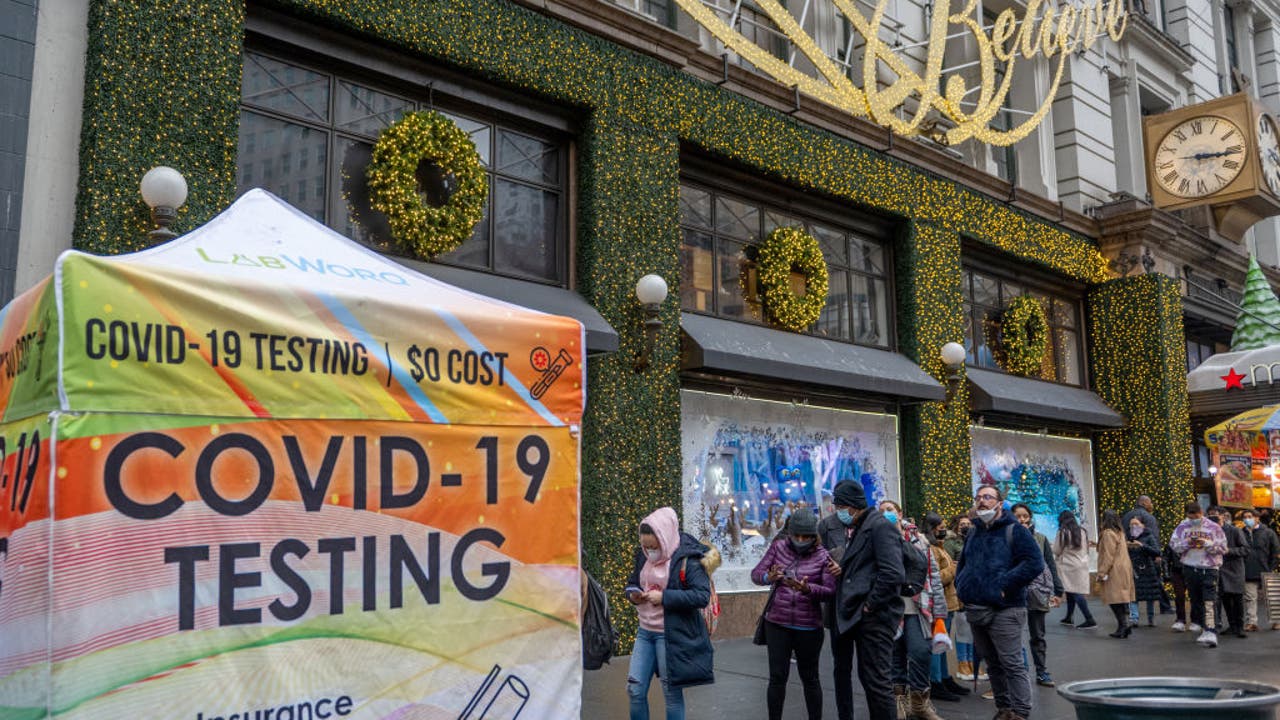 The number of positive COVID-19 cases in New York continues to set records, as the state confirmed that 49,708 positive cases were reported on December 24 alone.
That number marks the highest single-day total in the state since the pandemic began.
Just 36,454 people tested positive for COVID on Christmas Day, however, far fewer people were out receiving tests.
Almost every day in the past week has set a new record for positive cases since the pandemic began in 2020.
A week prior there were fewer than 13,000 cases a day reported statewide.
NY has passed 3,000,000 coronavirus cases since the start of the pandemic according to statistics released on Wednesday afternoon.
The nationwide spike in cases has been wreaking havoc on everything from sports to shipping and especially travel, with 1,141 flights canceled over the holiday weekend and another 4,578 flights delayed, largely due to rising coronavirus infections among flight crews.
Click here for more.
SOURCE: FOX 5 NY