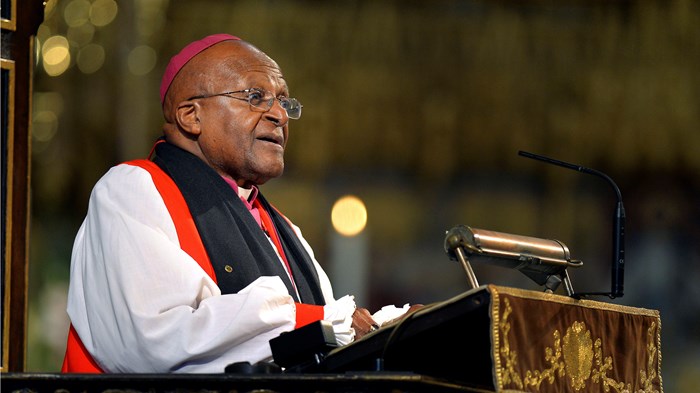 Retired Anglican Archbishop Desmond Mpilo Tutu, the man who became synonymous with South Africa's nonviolent struggle against apartheid, died Sunday at the age of 90.
Tutu was diagnosed with prostate cancer almost two decades ago.
The feisty spiritual leader of millions of Black and white South Africans seized every opportunity at home and abroad to rail against the racially oppressive regime that stifled his country for decades. His struggles earned him the Nobel Peace Prize and appointment to the leadership of a commission that sought to reveal the truth of apartheid's atrocities.
Nicknamed "the Arch," the diminutive Tutu became a towering figure in his nation's history, comparable to fellow Nobel laureate Nelson Mandela, a prisoner during white rule who became South Africa's first Black president. Tutu and Mandela shared a commitment to building a better, more equal nation.
Tutu's death "is another chapter of bereavement in our nation's farewell to a generation of outstanding South Africans who have bequeathed us a liberated South Africa," said South African President Cyril Ramaphosa.
Click here to read more.
Source: Christianity Today