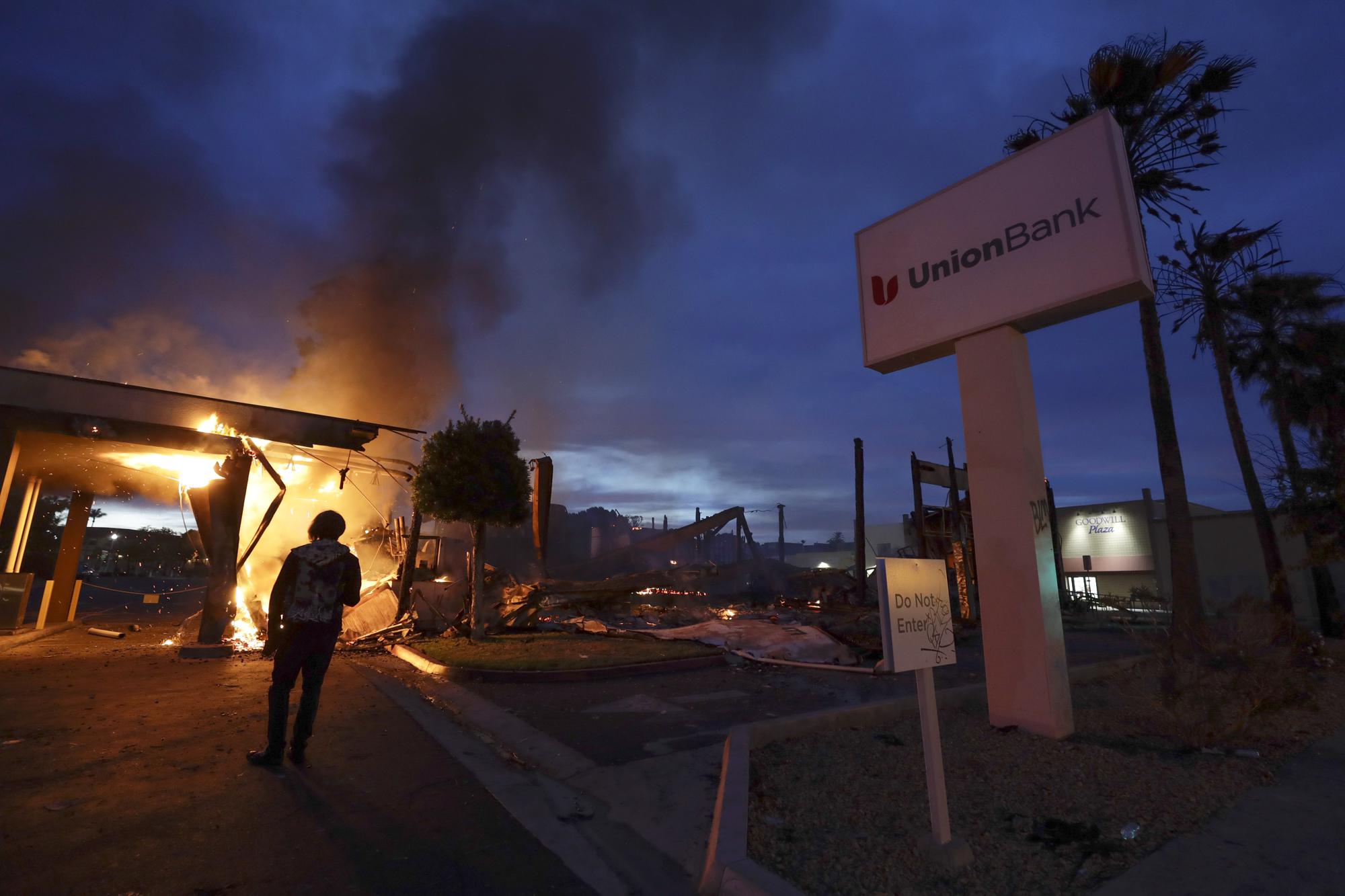 La Mesa police officer Matthew Dages was not found guilty on one count of lying on his report about the arrest of a black man. The former San Diego police officer did push the black man during an arrest.
"The integrity of our criminal justice system depends on police officers filing truthful police reports, and our thorough review of the facts and evidence led us to bring the charge and present the case to the jury," San Diego County District Attorney Summer Stephan said.
Dages testified he was truthful when he wrote in his report that Amaurie Johnson, 24, balled his fists and took a fighting stance when he stopped him for smoking on a trolley platform on May 27, 2020. He also said Johnson hit his arm.
Video taken by a witness and posted to social media showed the white police officer grabbing and pushing Johnson onto a concrete bench. Johnson was taken into custody on accusations of resisting arrest but was not charged with a crime and was not cited for smoking.
Johnson testified at the officer's trial that he was not smoking. He acknowledged he swatted the officer's hand but said he did not ball his fists or take a fighting stance.
The tensions over Johnson's treatment exploded into violent protests in La Mesa on May 30, 2020. Two banks were burned to the ground, a fire truck set ablaze and other businesses looted in the city of about 60,000 that is east of San Diego.
– BCNN1