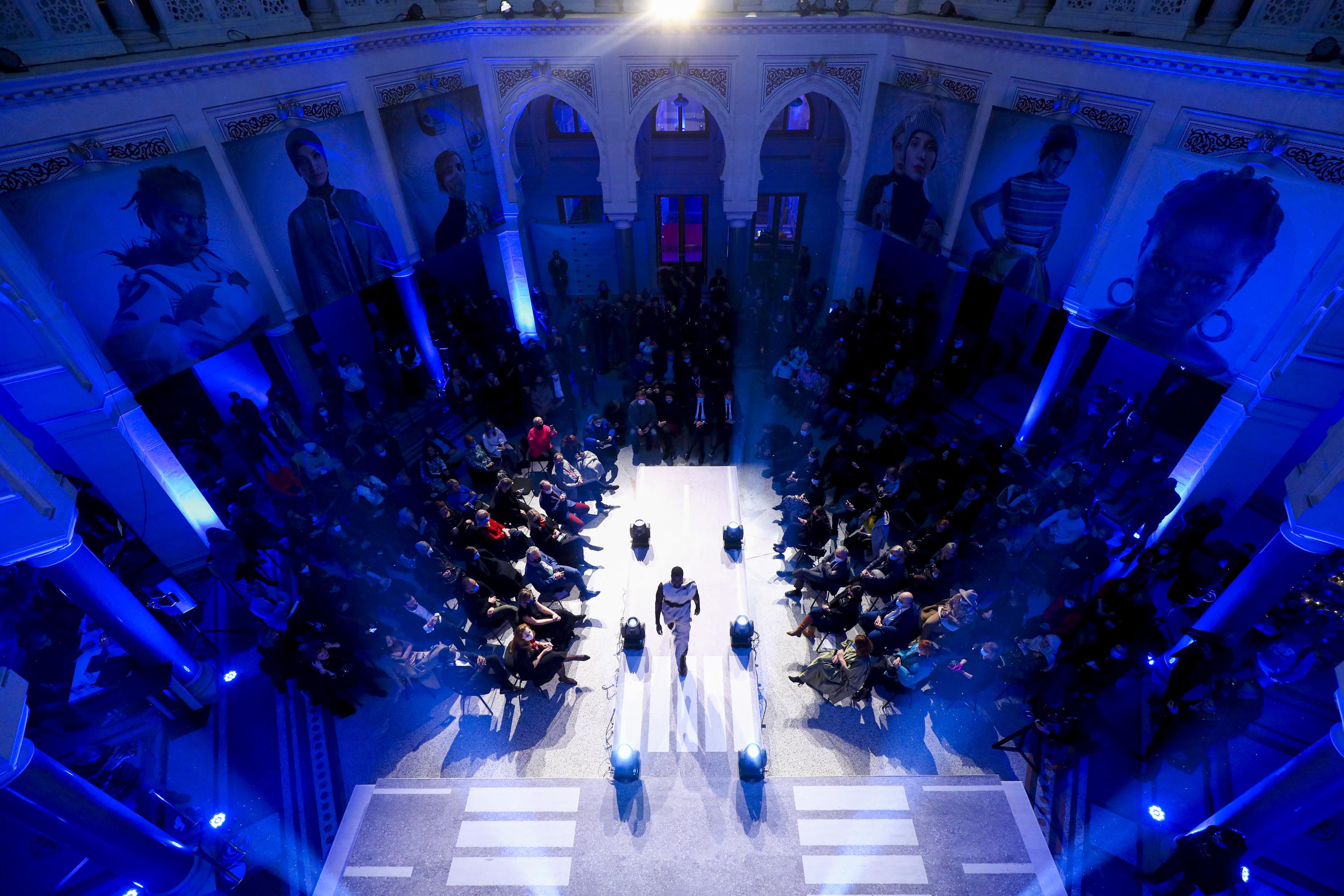 A fashion show featuring migrant models was held on Thursday evening in Bosnia's capital, Sarajevo, presenting a brand created by migrants from reception centers in the Balkan country and a Bosnian designer.
But it was more than a fashion show. The event was also meant to mark International Migrants Day promoting integration of people who were forced to flee their homes to escape war, violence or poverty. The event was held at the Sarajevo City Hall.
"It is really important to recognize that migrants have contributed so much to the world, and there are so many different paths of migration," said Ingrid Macdonald, the U.N. resident coordinator in Bosnia.
Whose idea was this?
Dubbed "No Nation Fashion," the migrant-made fashion brand project started last June, through a sewing project for migrants at some of the reception centers, who were initially making reusable face masks in the pandemic.
Backed by international organizations in Bosnia and with the help of Bosnian designer Aleksandra Lovric, migrants started creating clothes and accessories "made by people on the move," and meant for both themselves and the local community.
A mixture of cultures, an exchange of ideas and creativity of people from various parts of the world, the fashion brand has shown the power of inclusion and diversity, said Laura Lungarotti, of the International Organization for Migration in Bosnia.
At the fashion show on Thursday, migrant models came out on the catwalk in designs meant to symbolize various stages of their journeys — the "nomadic" road away from home and the transit to new lives in new countries. The panel in the background read "We are strong," and "We smile."
– BCNN1