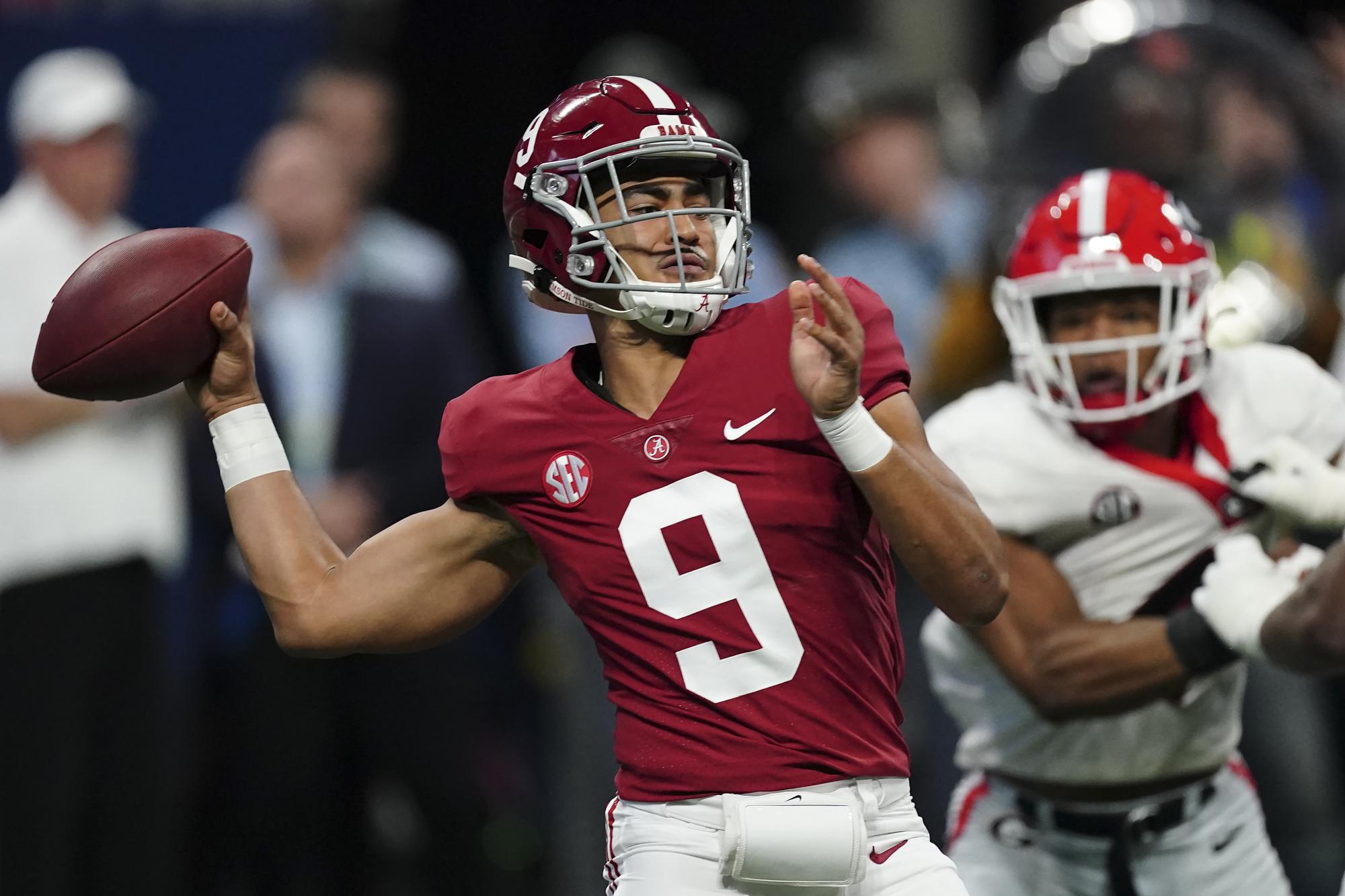 Alabama quarterback Bryce Young is The Associated Press college football player of the year.
Michigan defensive end Aidan Hutchinson places second; Pittsburgh quarterback Kenny Pickett was third; Alabama linebacker Will Anderson Jr. was fourth; and Ohio State quarterback C.J. Stroud was fifth.
Young, Huchinson, Pickett and Stroud are the finalists for the Heisman Trophy, which will be presented Saturday in New York.
"Settling in and getting to play in different environments, getting to be put in situations, naturally, makes you more comfortable as leaders," Young told AP. "It's always about what you do in offseason, how you carry yourself, but any time you're able to produce in big moments and you're able to demonstrate a lot, that's always a big part, as well. Because leadership is a lot about action."
– BCNN1