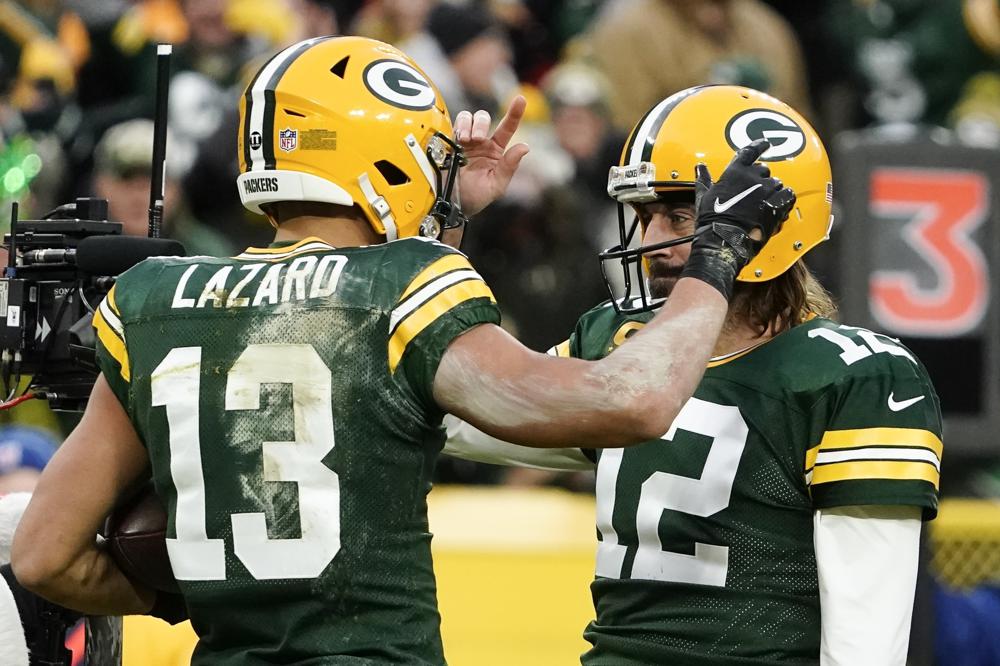 They all wanted to catch it, and they all wanted to be the one to present the ball to Aaron Rodgers, but it was Allen Lazard who had the honor of catching the Green Bay Packers quarterback's franchise-record-setting 443rd career touchdown pass.
It happened in the first quarter of Saturday's 24-22 win over the Cleveland Browns at Lambeau Field, when Lazard took a short out and drove for the right pylon. History was made.
"My reaction was just like, 'Oh, s–t, I caught it,'" Lazard said. "I wasn't focused on it or anything. I didn't have a plan after to do anything special for him or anything. But I think, once I caught it, I knew I was in and saw the ref signal it. It was a pretty great feeling. It was just being on that part of history.
Click here to read more.
SOURCE: ESPN, Rob Demovsky