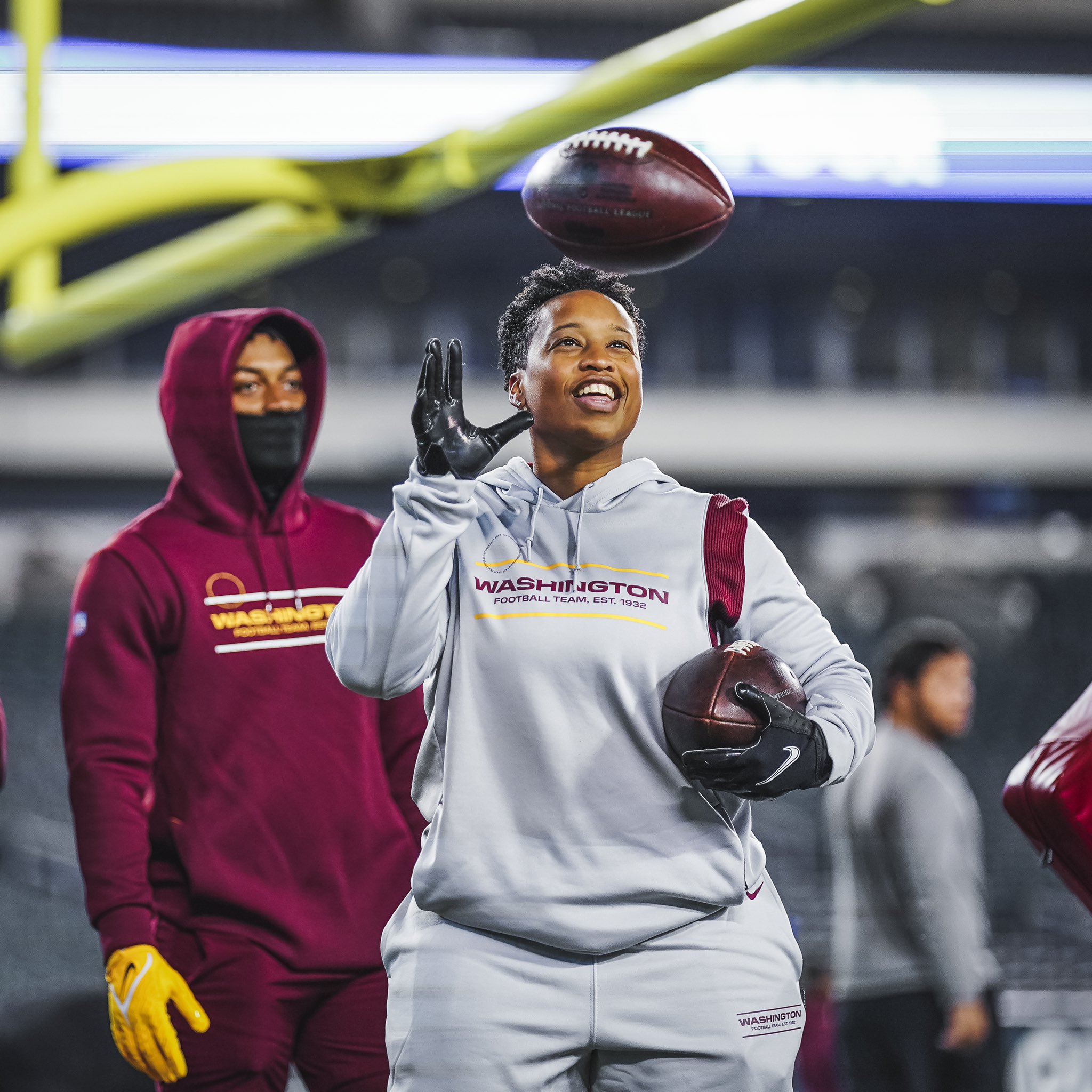 Jennifer King made history Tuesday night.
With the Washington Football Team shorthanded and missing seven assistants against the Eagles due to COVID-19 — including running backs coach Randy Jordan — they promoted Jennifer King to be the gameday running backs coach against the Eagles.
King, 37, is the second female gameday coach in NFL history, and the first African-American woman to have the position. The first was Callie Brownson, who filled in several times for the Cleveland Browns last season.
King is one of two full-time female assistant coaches in the league, along with assistant defensive line coach Lori Locust in Tampa Bay.
Click here to read more.
SOURCE: New York Post, Ryan Glasspiegel